One of the most important elements of online betting is choosing a payment method that suits you.
We're about to talk you through all the different payment methods that are available at online betting sites including how they work, whether they have fees attached to them, how convenient they are to use and how long they take to be processed.
But before we do, a quick word on KYC, why it's necessary and what to expect from it.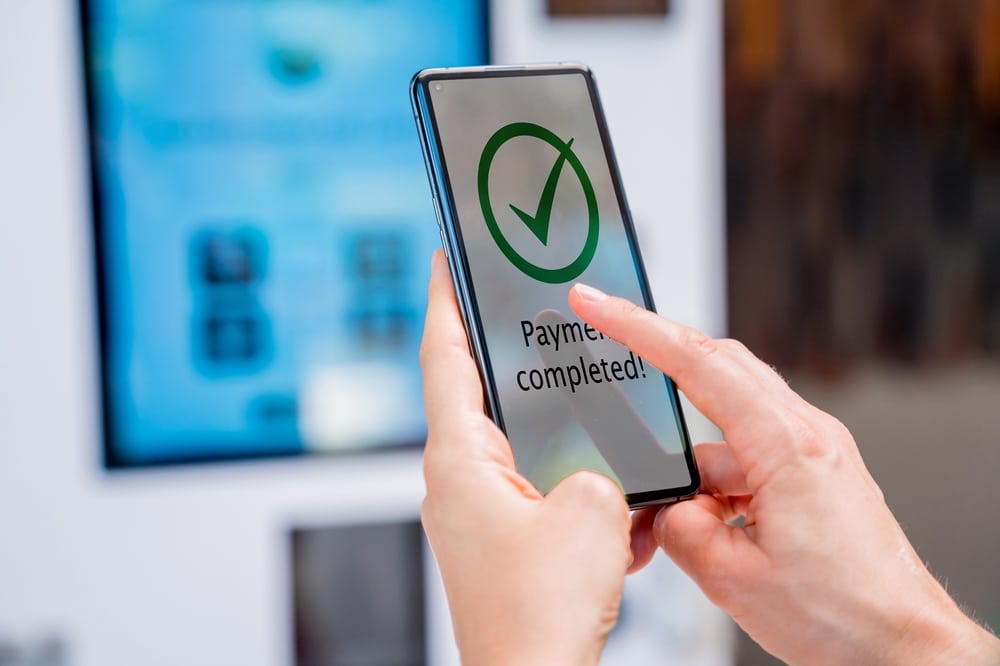 What is 'Know Your Customer' (KYC)?
Opening an online betting account is as easy as 1-2-3. You go to the site, enter a few personal details as part of the registration process (this shouldn't take you more than 2-3 minutes), choose a depositing method, choose the amount you want to deposit and you're good to start betting, whether it's sports or casino, for real money. Simple.
You will have noticed that we didn't mention the need for any checks at the depositing stage.
That's because there rarely are any.
It is however a different story when it comes to withdrawing.
There is of course a certain element of hypocrisy about depositing and playing as much as you want without these checks. But that the minute you want you want to withdraw, it's all of a sudden imperative that you jump through a few hoops in order to prove that you are who you say you are.
But then again, that's just the way these things work and at some stage, you're going to have to pass a Know Your Customer (KYC) check.
KYC checks at betting sites are critical compliance steps necessitated by regulators to curb illegal activities such as money laundering, fraud, and underage gambling.
These procedures help create a secure gambling environment, reassuring users of the legitimacy of online betting platforms.
Customers are required to provide personal information: typically, proof of identity, age, and residence. This could be in the form of government-issued documents like a passport or driver's license, and utility bills or bank statements.
The KYC process not only ensures that betting is conducted responsibly and within legal bounds, but also protects individuals from identity theft, as the sites utilise robust security measures to safeguard personal data.
Although some users may find KYC procedures cumbersome—often involving the submission of documents and a brief waiting period for verification—these steps are fundamental for the integrity and reliability of online betting practices.
More to the point, adequately conducting KYC checks is a requirement of holding a betting license so irrespective of the odd situation of you only generally needing to pass a KYC check when withdrawing and not when you're depositing, the betting site is actually under an obligation to do so.
Besides, as we started by saying, it's also in your interest to do so, as tiresome as it is, for your own protection.
What isn't acceptable is for a betting company to make the KYC unnecessarily complicated and difficult in an attempt to make it almost impossible for you to pass it.
That could be no more than a cynical ploy by the betting company to delay you passing the check and gambling away your winnings before your KYC check is approved and you can withdraw. Having said that, you'll only ever need to pass a KYC check once at any given betting site.
But if you feel that the betting site is making it almost impossible for you to pass the test, you always have the option of bringing that up with the Independent Betting Adjudication Service (IBAS).
How many payment options do most betting sites have?
That depends.
Just like the number of sports available at any betting site can vary from around 10 to as many as 40 or the number of weekly bonuses can be between a couple and five or six, so can the number of payment options available.
As a rule of thumb, the better and bigger a site is, the greater the number of payment options.
Betfair, for example, around since 2000, currently has 12 different payment methods whereas Grosvenor, a smaller betting operation that has only been around since 2016, only has five.
Why is that? Well, there are costs associated with making payment options available to players. The bigger the betting company is and the more players it has, the more it's likely to offer more payment options, so that all their customers have one that suits them.
The other thing to point out is that not all payment methods are available for both deposits and withdrawals. There will generally be more payment options available for depositing than for withdrawing.
Another thing to take note of is that some betting companies insist that the same payment option that was used to deposit be used when it comes to withdrawing. The important thing for you is to be aware of when that's the case as it may affect your decision as to which payment option to use.
The different payment options
If you were to visit every last one of all the betting sites available to UK customers, you'd find dozens of different payment options, including slightly obscure and lesser-known ones that for whatever reason, the operator has decided to make available.
We won't cover every single last one of them here but rather, we'll talk you through the main features, pros and cons and withdrawal times of the most common ones that the vast majority of betting sites offer.
#1 – Visa and Mastercard debit cards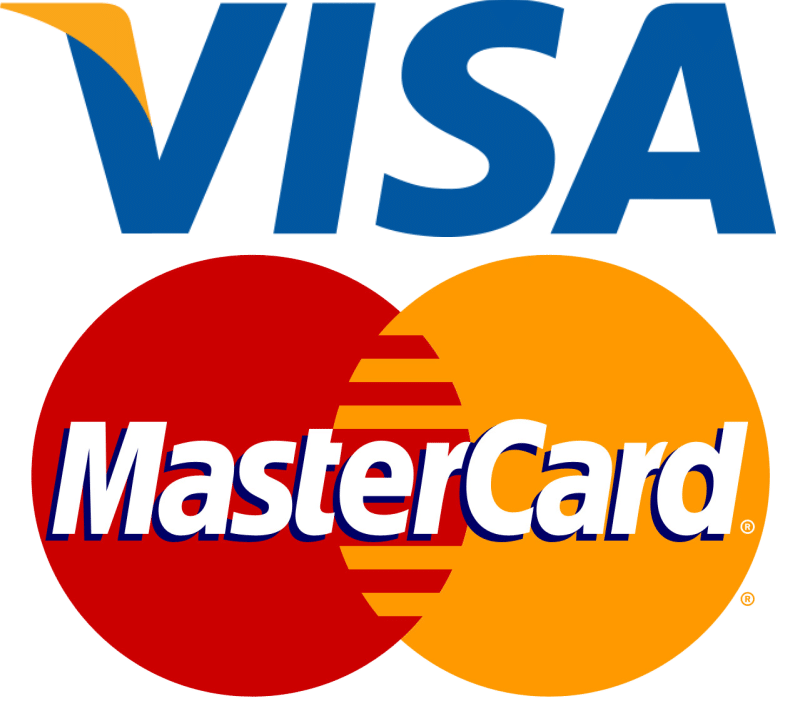 Visa and Mastercard are two of the world's most recognized and accepted payment systems, and their debit cards play a pivotal role in facilitating global electronic transactions, of which deposits and withdrawals are just one of many examples.
Unlike credit cards that allow users to borrow money up to a certain limit, debit cards deduct funds directly from a holder's bank account, ensuring consumers spend within their means.
Both Visa and Mastercard debit cards are held in high regard for their convenience, security features, and global acceptance.
While neither Visa nor Mastercard issues the cards directly—they partner with banks or financial institutions to do so—they guarantee the standard of the transaction processes.
Each card comes equipped with advanced security measures, such as EMV chip technology and tokenization, to counteract potential fraud.
They also offer perks like zero liability protection, ensuring cardholders aren't held responsible for unauthorized transactions.
Of the two, VISA is the more popular of them, with an estimated 40% of all global card transactions being made with cards that are branded by VISA.

Pros
Most customers are likely to have one or the other already, meaning that they're unlikely to need to purchase a payment option just to use it at a betting site.
Probably the most widely accepted payment options across all UK betting sites. Meaning that if you possess one of the two, you'll be able to use it at just about any UK-focussed betting site.
State-of-the-art security features, including EMV chip technology, secure the cardholder's data and reduce the likelihood of fraudulent transactions.
Features like zero liability policies protect users against unauthorized transactions, providing a safety net in case of card theft or fraud.
cons
Some transactions, especially international ones, might attract additional fees, which users need to be aware of.
Many debit cards come with daily spending or withdrawal limits, potentially hindering large purchases, such as making a big deposit at a betting site.
Withdrawal times: 3-5 days
Once you request a withdrawal, the betting site itself takes some time to process this request.
This stage involves the verification of the customer's identity and the circumstances of the withdrawal to prevent fraud, money laundering, or other illicit activities. Most sites state that this can take between 1 and 3 days, though some might complete the process sooner.
After the betting site approves the withdrawal, the transaction is handled by the bank or the card service, which can take additional time. Typically, funds reach your account within three to five business days, depending on your bank's processing speed and policies.
Remember what we said about the KYC check.
You'll need to do it at some stage so might as well do it shortly after opening your account.
Given that there will be some inevitable delays as per above on the processing of the withdrawal, it's best to eliminate the KYC check waiting time as early as possible so that when you are waiting for your withdrawal, you've at least eliminated the KYC check part of this.
That isn't unique to VISA and Mastercard debit cards but rather, applies to all payment options.
#2 – PayPal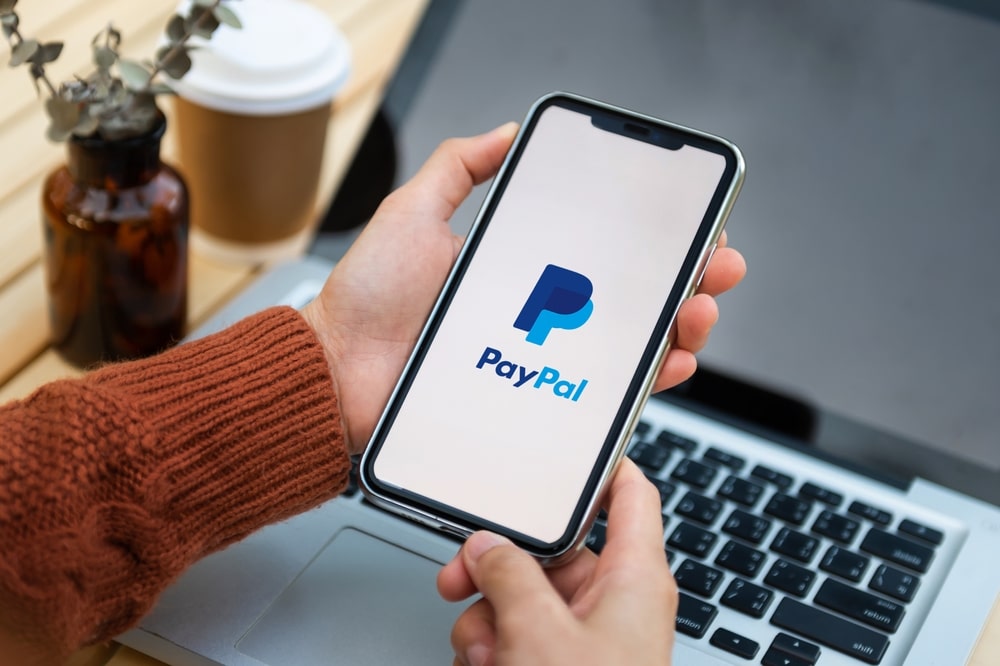 PayPal stands as a global leader in online payment solutions, operating in numerous countries and supporting a vast array of currencies.
The last few years has seen a considerable increase in its use and perhaps none more so than when it comes to being accepted as a payment method at betting companies. All of the following betting sites currently accept it as a payment option: Ladbrokes, Bet365, Coral, 888 Sport, Betfred, Virgin Bet, Boylesports, DaznBet, Spreadex and Live Score Bet. Plus many more bookmakers that accept PayPal.
Its platform facilitates fast, secure, and convenient transactions, allowing individuals and businesses to send and receive money electronically.
One of PayPal's paramount features is its security; it encrypts users' financial information to provide a safe, anonymous alternative to traditional paper methods like checks and money orders.
Pros
Simple and user-friendly interface, making transactions straightforward for both personal and business uses.
Financial details are encrypted and never shared with the other party during transactions, minimising the risk of fraud.
Transactions are processed quickly, often instantly.
Sending money or making purchases within your country is usually free for buyers unless you use your PayPal account on an almost daily basis in which case you might incur some small fees.
Many betting sites offer PayPal as both a depositing and withdrawing payment method.
Cons
PayPal can impose account limits or freezes if suspicious activity is detected, sometimes causing significant inconvenience. This is obviously a good thing if there is something untoward going on but constantly freezing your account when there isn't, doesn't provide a good customer experience.
Some users have expressed dissatisfaction with PayPal's dispute resolution process, finding it challenging or unfair.
In certain cases, particularly for new accounts or large transactions, PayPal may hold funds to ensure security, which can be inconvenient for users needing immediate access. In other words, if you wish to make a deposit as soon as possible in order to strike a particular bet, you may not be able to.
Withdrawal times – 1-3 days
When you initiate a withdrawal, the betting site first processes the request. This internal review phase, during which the site conducts necessary security checks and verifies compliance with their terms of service, typically takes anywhere from 24 to 48 hours.
After the betting site approves the withdrawal, funds are transferred to your PayPal account. This stage is usually quite fast, and in many cases, the funds appear in your PayPal account almost immediately after the betting site releases them.
Combining these steps, a typical withdrawal from a betting site to a PayPal account often takes between one to three days, making it one of the faster options; one of the key reasons why we recommend using PayPal so much.
#3 – Visa Direct/VISA Fast Funds
One of the newer additions as a payment option at betting sites, VISA Direct, also known as fast funds, is a payment service that revolutionises the way funds are transferred across borders, channels, and accounts.
It utilises the established Visa network, allowing consumers to expedite money transfers directly to Visa cards.
This real-time service significantly speeds up transactions, circumventing the traditional multi-day wait period associated with some bank transfers.
With Visa Direct, money can be sent efficiently and securely, making it an ideal solution for fast transactions.
It simplifies the transaction process, offering a more direct approach to moving funds.
Pros
Offers faster transactions, often in 'real-time' (see below), reducing the waiting time typically associated with traditional bank transfers.
Inherits VISA's advanced security protocols to protect sensitive data and prevent fraud, providing peace of mind for users.
Direct transfer to cards eliminates extra steps found in traditional bank transfers, offering convenience.
Cons
Not as readily available at betting sites as the likes of debit cards and PayPal.
Transactions may incur fees, which can vary based on factors like transfer amount and currency conversion, potentially making it costlier than other methods.
Withdrawal times- Instant to 1 day
The mention of "real-time" refers to Visa's claim and marketing regarding the speed of the service.
However, while the transaction initiation is often in real-time, settlement might be subject to the receiving bank's processing times. So that's why at times it may be instant whereas in other circumstances it may take up to one day.
#4 – Apple Pay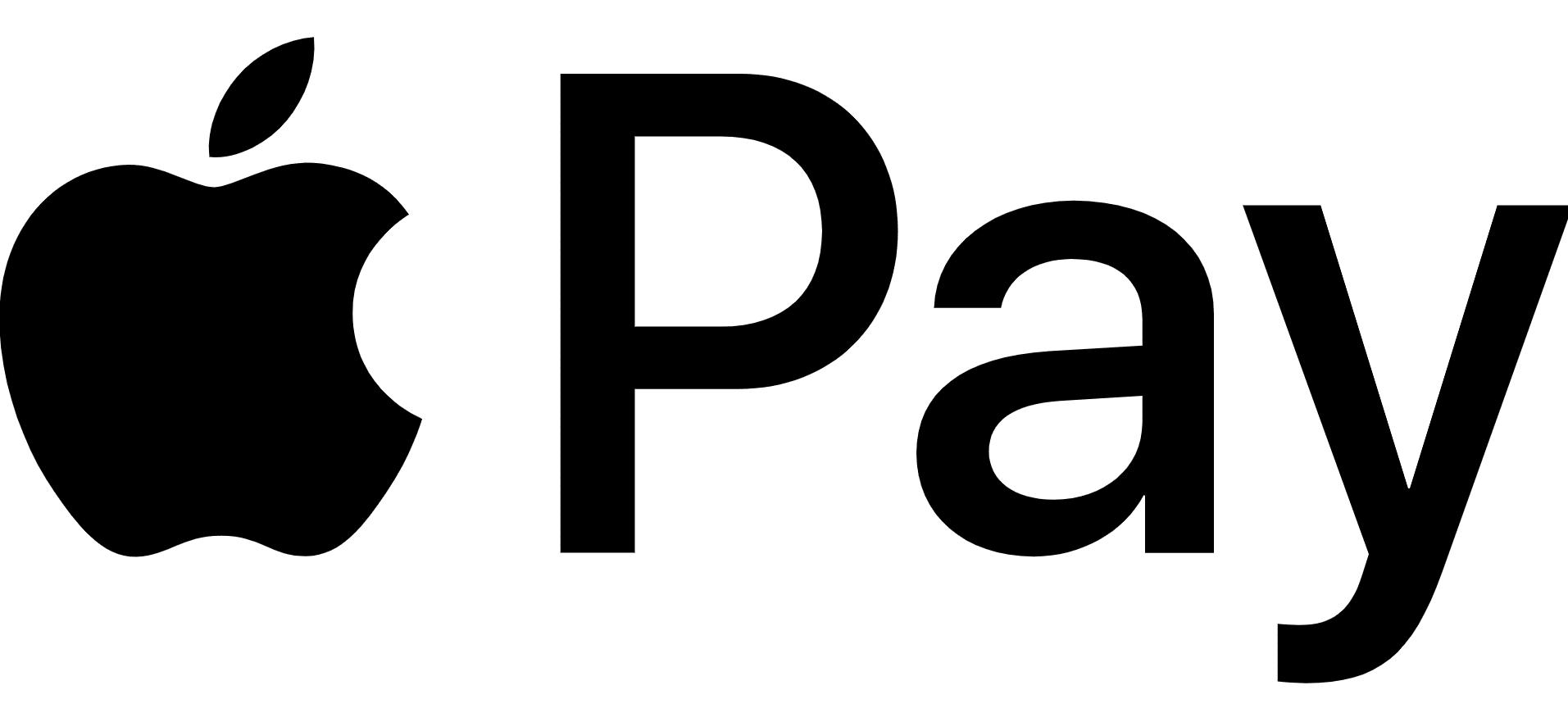 Another payment option that has seen a big increase in its popularity of the last couple of years.
Apple Pay is a digital payment system developed by Apple Inc., allowing users to make secure purchases in stores, in apps, and on the web, such as at a betting site.
It transforms your device into a digital wallet, storing digital representations of credit and debit cards.
To use Apple Pay, you add your cards through the Wallet app on an Apple device. When making a purchase, the system uses Near Field Communication (NFC) technology to communicate with the payment terminal.
You authenticate the transaction via Touch ID, Face ID, or a passcode, depending on your device. This contactless payment method doesn't share your actual card numbers with merchants, enhancing security.
Pros
Utilises unique transaction codes and device-specific numbers instead of your actual card details, reducing the potential for fraud. Authentication through Touch ID, Face ID, or a passcode adds an extra layer of security.
Speeds up transactions by eliminating the need for physical cards or cash. Adding cards to Apple Pay is relatively straightforward, and purchases are completed with a simple gesture.
Apple doesn't track or store transaction details that can be tied back to you, ensuring purchases remain confidential.
It's integrated into iOS devices, Apple Watch, and Macs, meaning you don't have to be in front of your laptop to use it, giving you greater flexibility as to when and where you use it.
Cons
Despite its popularity being on the rise, not all retailers (such as online bookies or casinos) currently accept Apple Pay, which can be inconvenient for those relying solely on this payment method.
Some merchants impose limits on contactless payments, which can restrict the amount you can pay in a single transaction.
If your device is lost, stolen, or dead, you cannot use Apple Pay.
Withdrawal times – Instant to 3 business days
If you're transferring money you've received via Apple Pay to a debit card, the process can be almost instantaneous with the "Instant Transfer" feature, which takes a matter of minutes. However, there could be fees associated with this speed.
Transferring funds to your bank account instead of a debit card usually takes one to three business days.
#5 – Bank Transfer
With the possible exception of requesting a withdrawal via a bank cheque (which would need to be sent in the post), this is probably the payment option that will result in the greatest delay between you requesting it and you actually receiving the money.
That helps explain why though it's available at almost any betting site, bank transfers are one of the least-used of the payment options.
Pros
Bank transfers are secure, regulated by financial authorities, and provide a clear audit trail, minimising the risk of fraud.
The process doesn't rely on external services or intermediaries, which might charge additional fees or complicate the withdrawal process.
Bank transfers often accommodate larger amounts of money compared to other methods, which may have caps on transaction amounts. So, if you're used to both depositing and withdrawing large amounts of money into and out of your betting account, this shouldn't be a problem, although of course, the betting site itself may impose its own limits.
Cons
One of the main drawbacks is the speed, as bank transfers can take several business days, delaying access to your funds.
Some banks or institutions might charge fees for incoming transfers, which could decrease your net withdrawal amount.
For international transfers, additional fees, longer processing times, and exchange rate fluctuations can be drawbacks.
Withdrawal times – 4-5 working days
As above, it's one of the slower methods meaning you're unlikely to see your money in your account before five working days have passed.
#6 – Credit Cards (Not available at UK betting sites)
You may have noticed that we didn't mention the use of credit cards at all despite them being one of the most popular payment options used worldwide for transactions varying from paying for petrol, to flights, meals at a restaurant or even withdrawals from an ATM. The reason?
"The Gambling Commission has announced a ban on gambling businesses allowing consumers in Great Britain to use credit cards to gamble. The ban, which comes into effect on 14 April, follows the Commission's review of online gambling and the Government's Review of Gaming Machines and Social Responsibility Measures."
(see https://www.gamblingcommission.gov.uk/news/article/gambling-on-credit-cards-to-be-banned-from-april-2020)
In other words, since April 2020 there's been a ban on UK-licensed betting sites allowing customers to use them. The reason is simple: it removes the possibility of players gambling money that strictly speaking isn't theirs, and therefore reducing the likelihood of players getting into debt as a result of gambling if they lose it.
It is of course true that other payment options may also be 'abused' or used irresponsibly by certain players for the purposes of betting, and we always encourage responsible gambling when it comes to players only gambling what they can afford to lose.
But at least by banning credit cards, players can only gamble what they have in the first place.