For many, sports betting is something of an exact science where the objective use of cold data is central to the whole thing.
But it's not the only way to win and the last 70 years or so have produced some great betting stories featuring unlikely heroes, strokes of luck and winners at ridiculously high odds. Here are five of the best.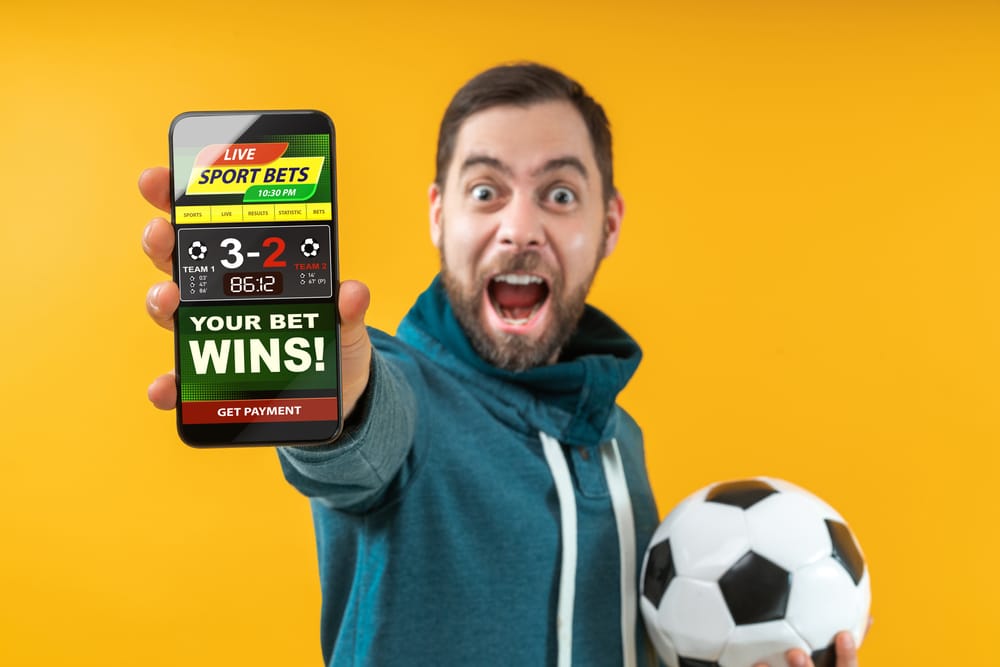 Done and dusted- Betfred's big bet
BetFred normally make the Top 5 list of the UK's biggest betting companies.
With close to 1500 brick-and-mortar betting shops scattered around the UK, one of the busiest online betting sites in the world, over 10,000 staff on its payroll, and annual revenue of around £525 million, you can see why.
It's even more remarkable when you consider that they're a one-brand bookmaker. Unlike companies such as Flutter who own multiple brands such as Betfair, Paddy Power and SkyBet, or Entain, who own Ladbrokes, Coral and Gala, among others.
They've been around since 1967 when co-founder Fred Done opened his first-ever shop alongside his brother Peter, in Salford. These days their headquarters are a stone's throw away in Warrington, a good indication that Done is loyal to his roots.
The year 1967 is very relevant to the story. It was a year on from England's win at the 1966 World Cup.
Despite being on home soil, England's chances didn't look great at the start, with the country who invented the game struggling to make any sort of impact in previous editions of the tournament.
But one of the believers was Fred Done, who decided to put his money where his mouth was, placing a large bet on England to go all the way.
After a poor 0-0 draw in their opening game against Uruguay, they then beat Mexico and France, both 2-0, to progress to a Last 16 tie against Argentina.
And that's when things really started to go their way.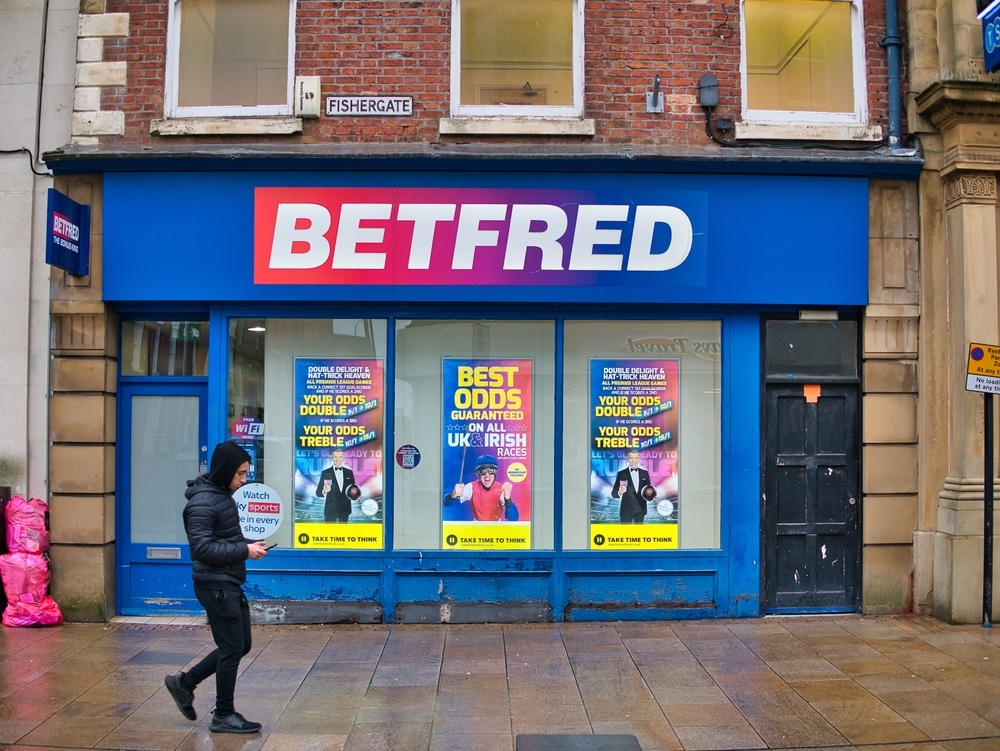 In a bad-tempered affair, West German referee Rudolf Kreitlein sent off Argentina's Antonio Rattin in the 35th minute. Had it been these days, with dozens of cameras capturing every angle and VAR making up for anything the referee may have missed, it won't have been anything out of the ordinary. But back then, even yellow cards were extremely rare. To send off a player in the first half, the captain no less, was almost unheard of.
Three other Argentinian players were booked for bad fouls or dissent as England scored in the 78th minute and held on to what they had.
Elsewhere, other teams were helping their cause. Portugal's own underhand tactics saw them kick Brazil's Pele out of the tournament. First by injuring him and forcing him to hobble off the pitch, then by winning the game 3-1, and eliminating Pele and defending champions Brazil in the process.
An emotional semi-final against Portugal that saw their star man Eusebio leaving the field in tears ended in a 2-1 win for England. Up next in the final were West Germany.
The record books tell you that England won the game 4-2 after extra-time. But almost 60 years later, the major talking point is still the Russian linesman's decision to award England's Geoff Hurst a goal in the 110th minute when the ball bounced on the line off the crossbar but didn't appear to cross the line.
No matter. England won their first (and only) World Cup to date and Fred collected his winnings, using them a year later to open his first betting shop with his brother.
The rest, as they say, is history. But if it's any consolation to the everyday punter, Done doesn't always win.
Back in 2005 he bet and lost a £1 million wager with fellow bookmaker Victor Chandler as his beloved Manchester United finished below Chelsea in the 2005 season. He also famously paid out early on Manchester United, not once but twice (1998, 2012), only to see them twice pipped to the title and paying out on the eventual winners as well: first Arsenal and then Manchester City.
Still, had Pele and Brazil been around for the latter stages of the 1966 World Cup or the linesman not given that goal in the final and Betfred may not have been around at all.
Frankie's Magnificent Seven
The Festival of British Racing at Ascot is one of the blue-ribband days on the UK horseracing calendar.
Any jockey would be more than happy to walk away from it with one winner from the day's seven races. Two wins would be a great day's work, three a wonderful achievement. Any more than that was practically unheard of in the Festival's history.
Which is why the 28th of September 1996 was such a remarkable, unexpected and unparalleled day in British racing as Italian-born Frankie Dettori rode all seven winners in the day's racing.
Diehard fans of horseracing can probably still reel off the names of the winning horses on a day that became known as Frankie's "Magnificent Seven" but for those who can't, here's a reminder, alongside their starting price.
Wall Street (2/1)
Diffident (12/1)
Mark Of Esteem (100/30)
Decorated Hero (7/1)
Fatefully (7/4)
Lochangel (5/4)
Fujiyama Crest (2/1)
You'll notice that mixed in there with 2/1 and 7/4 favourites were some outsiders, such as 12/1 chance Diffident and 7/1 Decorated Hero.
Even the last of the seven- Fujiyama Crest- was a 12/1 shot at the start of the day before 'Frankie fever' hit Ascot and he was backed into just 2/1.
For the horseracing purist, it was pure perfection from Frankie. Seven races, no mistakes, all beautiful rides, all winners.
Not that bookmakers on the day were so in awe of Frankie's achievements.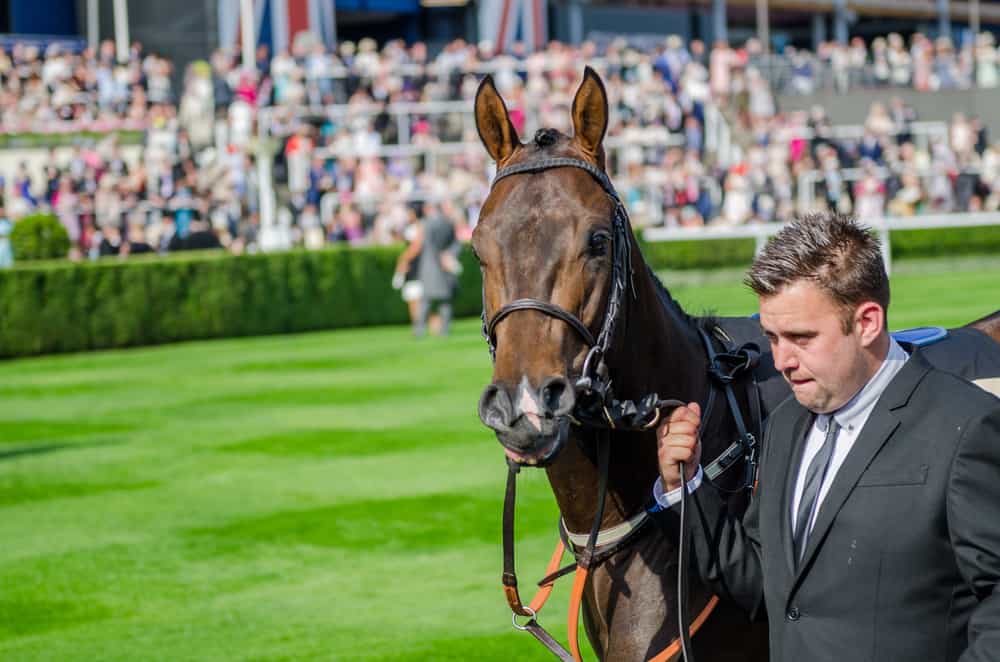 The betting industry as a whole lost millions of pounds. Not only because some of Frankie's early rides went off as favourites and won to the delight of favourites-backers; but also, because as the day went on, punters were rushing to back whoever Frankie was riding next, such was the wave of euphoria that swept the racetrack.
No-one was as badly stung as on-course bookmaker Gary Wiltshire. With punters piling into Fujiayama Crest in the last race of the day, other bookmakers were desperate to off-load their liabilities elsewhere and Wiltshire was happy to oblige.
After all, here was a horse who had earlier in the day been six times the price he was now and seemed a cheap sell at just 2/1.
But as we now know, Frankie wasn't to be denied.
Wiltshire's bravery came at a huge price. He didn't lay a single bet to the public, only other bookmakers, and that last race cost him £1.4 million (another example of a bookie losing big). Ironically, the only bookmaker who called him and offered Wiltshire support and encouragement was… Fred Done.
But if Wiltshire was the biggest of the losers, then a joiner from Lancashire called Darren Yeats was the biggest of the winners. A huge Dettori fan, he placed a £62 Super Heinz bet on the Italian to win all seven races at Ascot.
That's 21 doubles, 35 trebles, 35 four-folds, 21 five-folds, 7 six-folds and a seven-fold accumulator, a total of 120 bets that all came good to land Yates a cool £550,823.54.
This went a considerable way to Yates building up a hugely successful property and development business, which he sold for £35m in 2019.
That's a lot of money but what Dettori achieved that day went well beyond that; it was priceless.
No pressure, Rory
These days, Rory McIlroy is one of the world's best-ever golfers.
He's won almost 50 tournaments to date including four majors and has taken home over £125 million in prize money, with additional earnings from endorsements and other ventures bringing his personal fortune to three or four times that amount. He's also won the FedEx Cup three times and played in numerous Ryder Cups.
McIlroy was born in Northern Ireland in a town called Holywood, a place that's practically only famous for being the birthplace of…Rory McIlroy.
It's somewhat appropriate that the town has that name because if you added another 'L' to it, it would all be a Hollywood-like story of a shy, skinny Irish lad who was taught to play golf by his father at his local course and went on to become one of the sport's greatest-ever exponents.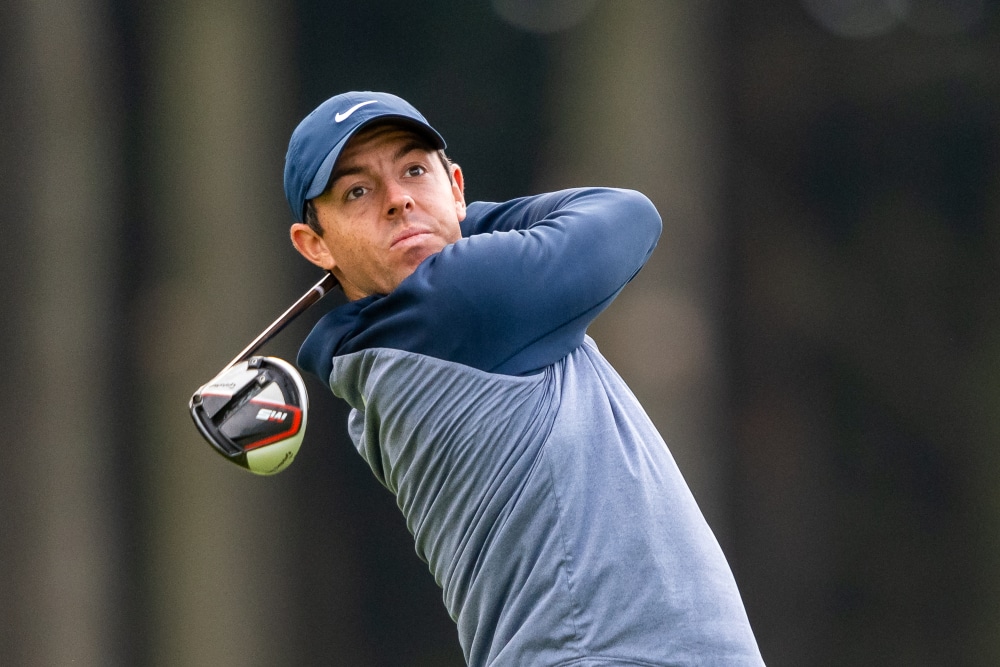 Also in true Hollywood-style, his parents made numerous sacrifices to give their son a chance at being a pro golfer with dad Gerry (himself a keen golfer) holding down numerous jobs at the same time and mother Rosie working extra shifts at her local job.
In 2004, with Rory aged just 15 and still very much an amateur, dad Gerry went to his local Ladbrokes betting shop to place a bet. But this was no ordinary bet. He bet £200 that his son Rory would win The Open in the next ten years. For good measure, a couple of his friends followed him and placed the very same wager.
Fast forward to 2014 and Rory is playing at the 2014 British Open at Hoylake. It was the last year covered by the bet, so it was now or never as far as Gerry was concerned.
No problem.
McIlroy won wire-to-wire- leading after every round and going on to win it- with a score of -17 to beat Rickie Fowler and Sergio Garcia by two shots.
As Rory pocketed £975,000 for the win, dad Gerry walked away with just over £141,000, his two mates almost winning the same amount between them as Ladbrokes duly paid out.
Outfoxing the bookies
Leicester City are by no means one of English football's powerhouses. Whereas the likes of Manchester United, Liverpool and more recently Manchester City have won endless league titles, FA Cups, League Cups and European trophies among them, by 2015 Leicester's trophy cabinet was somewhat bare.
There had been three runners-up spots in the FA Cup over the years and they had admittedly won three League Cups, the last of which in 2000. But that was as good as it got for the club nicknamed The Foxes.
So, when they went into the 2015-2016 season after finishing 14th in the previous year's Premier League campaign, not much was expected of them. A decent run in one of the two Cup competitions or a Top 10 finish in the league would already be seen as an achievement of sorts.
So quite what led to a handful of UK-based punters to take odds of around 5,0000/1 on Leicester winning the 2015-16 season is anyone's guess. You could have forgiven friends of theirs for suggesting they may as well have given the money to charity rather than bookmakers, or that if they liked burning cash for the sake of it, they may as well have waited for Bonfire Night.
But then a strange thing happened.
Jamie Vardy, one of only a handful of Leicester players who may have been on the wishlist of any Premier League Top 6 side, couldn't stop scoring. The wiry, lightning-quick, hyperactive, Red Bull-drinking and (as of that season) uncapped striker scored in 11 consecutive matches; the Foxes didn't lose any of them.
Come Boxing Day, they were still top of the table. But it was hard to know what to make of them.
Other than Vardy, there was the somewhat unknown yet talented Algerian winger Riyad Mahrez, the vocal Danish national goalkeeper Kasper Schmeichel and the increasingly influential Frenchman N'Golo Kante, who patrolled the midfield and shielded the back four from his 5ft 6-inch frame. But who, like Vardy, was yet to be capped by his country.
Other than that, there wasn't much else to write home about in a team made up of journeymen Premier League players, somewhat unknown imports or youngsters cutting their teeth at the highest level that season.
Perhaps most surprising of all was that they were top of the table by Christmas under Claudio Ranieri.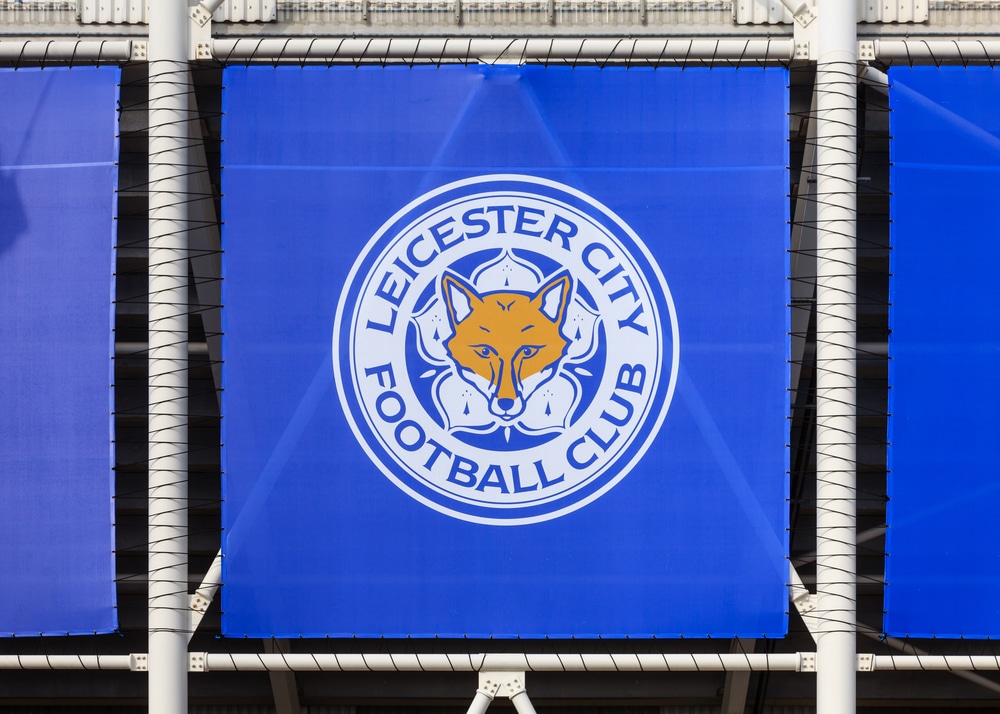 By the time he managed Leicester, he had been in charge of no fewer than 14 different professional teams. Sure, they included the likes of Juventus, Parma, Valencia (twice), Inter Milan and Monaco.
But this was also a manager nicknamed 'The Tinkerman' during his time at Chelsea for his constant changes to the team's starting XI and who was fresh from suffering the humiliation of losing to the Faroe Isles in his last game as Greece manager, the role he occupied before joining Leicester.
On January 16, 2016, they went top of the table again after briefly losing that position to Liverpool over the previous couple of weeks. And that's where they stayed for the remainder of the season.
The likes of Manchester City, Tottenham and Manchester United all went on bad runs and in the end, it was Arsenal who were their closest challengers in second place, albeit 10 points off Leicester's 81.
But if that was happening on the field, what of those handful of football punters who had backed them at 50000-1 back in August?
One punter had placed a £50 at those odds but decided to cash out in March, pocketing £72,000. Had they waited a few more weeks and it would have been £250,000.
Another placed a bet of just £5 and err…hedged their bet, quite literally. They cashed out £2 of that for a return of £5,600 and let the remaining £3 ride, winning a further £15,000 when Leicester were eventually crowned champions in May.
But there was no cashing out if your name was Mandy Clarke. The lifelong Leicester fan, a secretary by trade, was given a betting slip by her boss at the start of the season: a £10 wager at those odds of 5,000/1, more as a joke than anything.
But when Mandy kept the ticket in a safe place throughout the campaign and resisted the urge to cash out, it was she who had the last laugh. And it was no joking matter for the bookie who had to pay her out her £50,000 winnings.
Bore draw at Selhurst Park results in huge windfall
So far all of our stories have been from the past, from Fred Done's life-changing bet in 1966 to the handful of punters who secured unlikely payouts back in May 2016 when Leicester won the Premier League. But we're rounding things off with this far more recent one from October 2023.
A bit like picking your favourite actor to have played James Bond or pizza of choice when going to your local Italian restaurant, everyone will have their opinion on which element of this incredible story is the one that's most remarkable. But let's start at the beginning.
Placing a big Saturday afternoon or weekend football acca is as much of an English tradition as a group of friends buying rounds of drinks for each other at the pub or going into beach-mode and wearing sunglasses as soon as a ray of sun appears.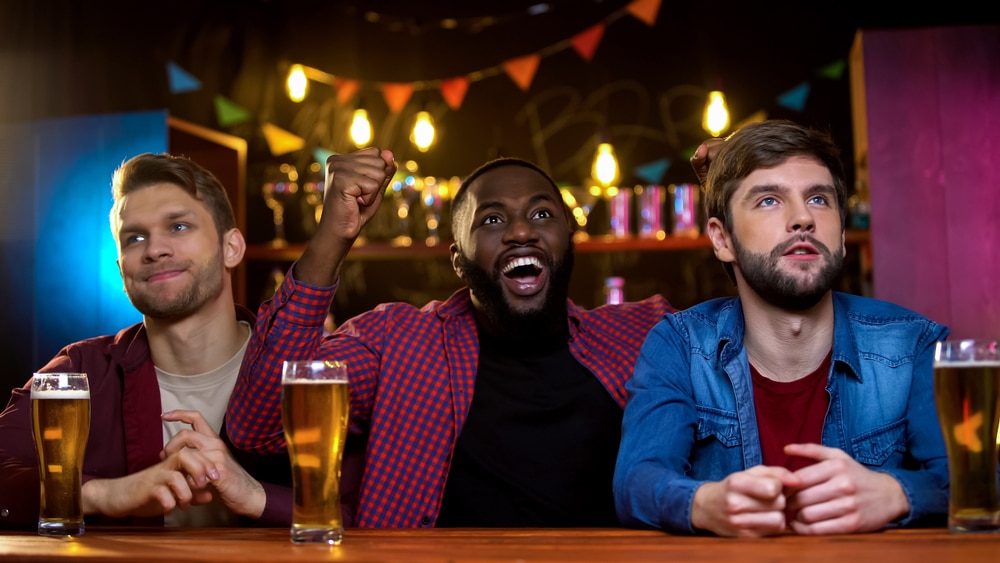 Millions undertake this pastime every weekend, wagering small amounts of money on 8,9, 10, 11-fold accas. Unless your grasp of probability isn't great or you're an optimist of incredible proportions, most don't expect to win. Predicting the correct outcome of even two or three matches is hard enough. But 13?
So, here's the first crazy part of the story. One Betfair punter wagered not £2 or £5 on their Saturday-only 13-fold acca, but £50. That's a pretty chunky bet for many gamblers to have on a single, let alone a big acca.
Second crazy part of the story? Ok. The first selection was that Spurs would beat Luton away in the Saturday lunchtime kick-off. It looked somewhat straightforward before the game that the high-flying Spurs would win the match against one of the league's strugglers but far less so when Tottenham's Yves Bissouma was sent off for two bookable offences just before half-time.
But not only did Spurs score but the source was as unlikely as you could get. Dutch defender Micky van de Ven had scored just one goal in his previous 53 appearances for club and country, so it was something of a surprise when he scored from a corner in the 52nd minute. Spurs held on to win 1-0.
As that was unfolding, in the northeast Middlesbrough were beating rivals Sunderland 4-0. Two down, 11 to go.
Later in the day in matches across the Premier League and The Championship, Everton, Chelsea, Fulham, Blackburn, Leeds, Ipswich and Leicester all won their games. All bar Leeds won by at least two goals, making this acca business all look pretty easy.
Backing a draw in a football match is a bit like ordering chicken in a restaurant when you're not sure what you want. It's a sort of middle ground. But also, one that can prove highly profitable with no match in the world having the draw as favourite and it often being the outsider of the three outcomes.
So, again: successfully backing one draw is hard work, but four draws?
Cardiff and Watford drew 1-1, Millwall and Hull shared the points in an entertaining 2-2 stalemate and Coventry left it late (88th minute late) to take a share of the spoils against Norwich.
So, with all three draw selections finishing as just that and 12 of the selections in the bag, it was down to the final leg of the acca where the Betfair punter had picked another draw, this time between Crystal Palace and Nottingham Forest.
For the average football punter with a bet on a game, watching the action unfolding normally involves shouting at the TV as a striker misses a sitter or hoping a late booking gets you the fifth card you needed in a match, if that's the sort of bet you like.
But for this punter, it was a case of the less action, the better. A dull match that won't live long in the memory, with just seven shots on target in the game, eventually ended 0-0. The players may not thought much of it as they walked off at Selhurst Park but for this acca-lover it was exactly what he needed.
That £50 bet on a 13-fold acca netted them £264,712. As a Betfair spokesman put it:
"It's been a memorable day for one Betfair punter who has taken us to the absolute cleaners with a game changing 13-fold accumulator, winning an incredible £264,000.
Hats off to the punter who, not only predicted a number of wins, but also correctly predicted four draws in matches across the Premier League and Championship."
Picking accas made up of 13 selections that include four draws is easier said than done. But this was a rare reminder that it can be done.