As is the case with lots of things in life, successful sports betting is somewhere between being a science and an art.
A science in the sense that there are some elements of it that you should execute without straying away from the golden rules. Such as having multiple betting accounts that allow you to always get the best price or only ever gambling at safe betting sites.
An art in that betting value should always be at the heart of all your wagering or that you avoid the most common errors when doing so. These two are less black-and-white and require using your experience and your own criteria along the way.
But what's the deal when it comes to researching your bets? Which sites can be trusted to providing you with priceless snippets of information? How do you know a good tipster from a rogue one? What data is crucial to your long-term betting success?
Let's look at the use of websites, social media accounts, tipsters and their content in terms of what they can do to help you.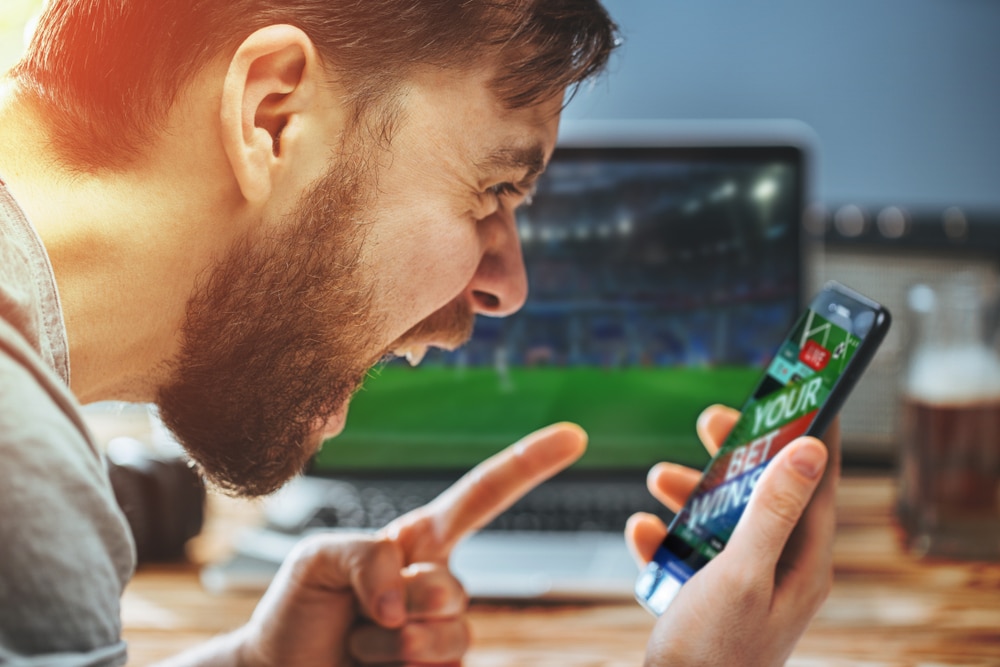 General stats-based websites
There's that old saying: 'there are three kinds of lies: lies, damned lies and statistics".
If you wanted to make a case for placing a particular bet, you can always find statistics that would back up your decision and justify your bet on the grounds that the numbers can point to it being a good one…if you so wished.
But of course, the more experienced punters see things differently.
Rather than deciding what to bet on in advance and then backing it up with stats, they let the stats themselves do the talking: it's the stats themselves that point to the bet rather than being a rug of comfort to cling onto.
And that's where stats-based websites come into play.
Let's say Chelsea are playing Arsenal with Arsenal as the favourites going into it. Rather than deciding in advance what your bet is, a better plan is to forget about the odds to begin with and start studying the stats.
A site specialising in football stats will provide you with the head-to-head record between the sides, recent and long-term form and in some cases, other priceless data such as expected goals.
Expected Goals (xG) in football
According to the website https://understat.com/, the definition of expected goals (xG) is as follows:
"Expected goals (xG) is the new revolutionary football metric, which allows you to evaluate team and player performance.
In a low-scoring game such as football, final match score does not provide a clear picture of performance.
This is why more and more sports analytics turn to the advanced models like xG, which is a statistical measure of the quality of chances created and conceded."
In other words, it evaluates how many goals on average a team should have been scoring and conceding in their past few matches based on an evaluation not just on the number of chances that were created by them and against them but the type of chances.
Let's say Chelsea played West Ham the week before and the game ended 0-0. During the game Chelsea created three-clear cut chances with players one-on-one with the keeper and had a further two free-kicks very close to goal, both of which forced good saves from the West Ham keeper.
Based on so many good opportunities, their xG might be 2.0: they would have normally expected to have scored 2.0 goals in that match had their players not fluffed their lines or had the West Ham keeper not made some fine saves.
West Ham on the other hand only had three shots the whole match, two of which were long-range efforts that were off target, whereas the third was on target but was also from way out with little chance of leading to a goal.
So West Ham's xG for the match might have been just 0.3.
Always about betting value
So even though the match finished 0-0, the xG of both sides strongly suggests that if anyone was to have won the game, it should have been Chelsea.
The experienced punter will include XGs from recent matches into their thinking along with all the other factors worth considering and which will also be readily available on a good stats-based website.
Once they've considered them all, they'll come up with their own odds and compare to them to the odds currently on offer.
Maybe Chelsea are on an indifferent run of form as per actual results but other metrics such as xG or possession suggest they've actually been a bit unlucky and that with a little more fortune they may have won a fair few more of their recent games.
If their recent head-to-head record against Arsenal is pretty even and all in all there isn't much to choose between the sides, then maybe the stats point to them being underrated in the betting market and a bigger price than they should be. Meaning Chelsea represent a good value bet.
Using stats in other sports
The above example relates to football but there will be similar versions of these sites available for other sports such as tennis, cricket or golf.
Take tennis. Player X may not be winning many games recently but the stats on a tennis-focussed site may show that he's creating lots of break points, which for whatever reason, he just isn't converting. As a considerable outsider against Player Y, he may have a better chance than the odds suggest if only he starts converting a few more of those break points.
Same with golf. Golfer G may not be having great results of late, but the stats may show that he's creating lots of birdie chances, only to be missing very makeable putts. The stats suggest that his game in general may be in better shape than a golfer who is struggling to find the green but makes a few miraculous putts per round to get them out of trouble.
Specialised stats-based sites
Back to football. The above example related to the match-winner market but there are hundreds of other markets available to play and with just about every last one of them, stats can be used to help you with your betting choices.
As we often say here at Punters Pub, sometimes the best value can be found on side markets such as cards or corners where bookies maybe don't put in quite the same amount of care and attention as they do on the most popular markets, which can lead to mistakes on their behalf. In other words: they may occasionally offer the wrong prices and by that we mean, bigger prices than they should be.
There are sites out there – the vast majority of them free to use – that will not only display data on such things as cards or corners, but that go much deeper than that.
They'll tell you how many times this season Team X got over 4.5, 5.5, 6.5, 7.5 etc corners by themselves, how many times they got more corners than their opponents or how many times that season the total corner count in the match went above 9.5, 10.5 or 11.5 corners.
Having all this data displayed in such a clear and easy-to-use way isn't just extremely helpful, it's also extremely quick to read and interpret. A good case of the site itself doing the hard work for you rather than you wasting hours creating your own spreadsheets and then crunching the numbers
Social media often has a poor reputation within the sporting world and sometimes it's justified.
The last few years have seen plenty of examples of 'fake news', online bullying, and disgruntled fans expressing their displeasure in unsavoury ways just because someone missed a penalty or dropped a catch.
But it can also be a priceless asset when it comes to betting.
One of the great positives about it is that it's in real-time.
An injury to a key player in the warmup of a big football game will be reported on say Twitter within a minute or so of it happening, whereas it may take 5-10 minutes for a website like the BBC or Sky Sports to report it.
After all, writers at these sites will need a few minutes to put a story together, have it edited, and add an image before publishing it, by which time maybe you've missed the boat in terms of making use of that information for betting purposes.
It's perhaps an even greater asset in sports like cricket where an insight into the wicket and conditions on the day are worth their weight in gold.
TV commentators and journalists at the ground will have a far better understanding of the conditions than anyone sitting at home in front of the TV.
If they tell you in 'real-time' that the wicket is a belter and perfect for batting before the bookies realise it, the smart move is to go big on first innings runs. Assuming of course that other factors point to that, as well.
If they tell you that there's likely to be lots of dew on the outfield during the second innings because there are already signs of it in the first innings, then it suggests that batting second will be easier as bowlers and fielders struggle with damp conditions in the second half of the match.
So, the bet based on that info is to back the side chasing as they'll have the better of the conditions.
In these sorts of circumstances, it's imperative to act quickly.
Sooner or later the bookies will have all this knowledge as well and will adjust their prices accordingly; getting this info and taking advantage of it as quickly as possible is of paramount importance.
Of course, some sources are far more reliable than others. The last thing you want to be doing is placing a poor bet based on fake news or inaccurate information, even without any malice behind it.
Obvious as it sounds, you'll have to decide for yourself who can be trusted and who can't.
But as a rule of thumb, established and well-respected journalists and TV commentators can generally be trusted. They're highly unlikely to have any hidden agendas, they're in the best possible position to have access to this info and they have their professional reputations to think about.
They won't stay very long in well-paid, high-profile jobs if their Twitter or Instagram accounts are full of posts that later prove to be off the mark.
Tipsters- The good, the bad and the ugly
There's nothing wrong with showing a profit in the long term purely based on successfully following one or more winning tipsters rather than deciding on all bets struck ourself. The key of course is knowing which bets to strike.
Just like many people are happy to trust their savings with financial advisors or bank managers who are better positioned than you to make good decisions about how to invest your money, so tipsters with all the time in the world on their hands, alongside years of experience in the job, may have a better insight into what is or isn't a good bet.
But gone are the days when tipping on sports was limited to the Racing Post or the small betting section of your daily newspaper.
The advent of the internet means that absolutely anyone can become a 'tipster' as long as you have a social media account or a run-of-the-mill blog.
But just as per above, there are tipsters and then there are tipsters. They generally come under two categories.
Free Tips
There are hundreds of websites out there offering free tips on any number of sports.
The first bit of good news is just that: they're free!
Tipsters at sites like the Racing Post have a reputation to uphold as arguably the greatest authority on betting-related matters in the UK so it follows that the tipsters that they hire to write for them are seasoned pros with excellent knowledge of the sport in question and a proven track record.
That doesn't necessarily mean that year after year they turn over hundreds of points worth of profits.
All tipsters go through good and bad periods and sometimes you need to be a little patient and realise it's worth playing the long game and sticking with that tipster: the profits will eventually come.
But whether they're in the middle of a good or bad run, you can at least be confident that they know what they're doing. Or else they wouldn't be there in the first place!
So why are successful, winning tipsters giving away their tips for free? The answer is they make their money from these tips in an indirect way: either by having adverts on their website or by following the affiliate model and hoping readers sign up to external betting sites after reading their content.
By the way, here at Punters Pub we have a regular supply of betting tips, mainly for football, but for other sports as well. So check them out.
Paid/Subscription-only tipping sites
An alternative to the model described above is to have a site/service where you have to pay a monthly fee to access the tips.
There's nothing wrong with this approach in principle. If a tipping service costs you £25 a month and based on placing a £5 bet on each tip provided, you're consistently returning a profit of £100 a month, then it's a service worth subscribing to.
Common sense would also dictate that if you're being charged a monthly fee to get the tips, then the tipster must be a big winner in the long run. But the latter isn't always true.
So, here's what to look out for before deciding to follow a tipster, whether paid for, or otherwise.
The P and L- A striker's goalscoring record can be easily summed up by their goals-to-games ratio, while a (cricket) batsman's ability is easily explained by their career batting average. If you're in the tipping business, it's your profit and loss that will make or break you and the tipster has a responsibility to display their P and L at all times, whether it paints a good picture, or otherwise. The better the tipster, the better the profit, though it's worth remembering that this is a hard game and that it's impossible to always be on the money. If it's a paid subscription (see above) at the very least you want to see a profit of sorts, or else you're paying money to lose more money!
Beware the fake P and L – A respectable site like the Racing Post will make sure that a tipster's P and L is always 100% accurate. If it wasn't, they'd lose the respect of their readers and all credibility entirely.
But not all sites have that sort of reputation to begin with.
Rogue sites could resort to such tactics as declaring a winning bet won at odds that were only ever available at one betting site for a short period of time. Or worse still, were never available at those odds at all. Or they may claim a winning bet when the specific market rules state that the bet was void rather than won. So, if it's a tipster or site that isn't particularly well-known, keep tabs on that P and L yourself by keeping track of all advised bets.
If it doesn't all add up, it's not a site to be trusted.
Listen to the crowd's opinion- If keeping tabs on every advised tip is time-consuming or not practical, then listen to what others have to say about the tipster or tipping service.
If it's done via a publicly-accessed website or Twitter account, read the comments posted to see if the tipster is good and their results are to be believed. In the case of paid tipping services, there will often be online reviews of them written by independent parties, much like we here at Punters Pub conduct our own reviews of the best betting sites.
For the most part, you can trust them but if the review makes them sound a little too good to be true, it may be worth investigating them yourself.
Choose a tipster that's right for you- Strange as it may sound, the tipster's P and L isn't the be-all-and-end-all as far as you following them.
Irrespective of the sport in question, tipsters have different styles, especially when it comes to the type of bets they advise and the odds at which they do so. One well-known horseracing tipster only ever tips longs shots. Most of the time to win, but sometimes each-way. Some of his tips could be at odds of 50.0 or greater. That means he rarely tips many winners but when they do win, you win big time.
Not only do you need to be patient for those big-priced winners but missing out on one of his tips could prove disastrous as it may be his only winning tip of the week, albeit one that won at huge odds.Another tipster who has a subscription-only tipping service takes a completely different approach. He advises laying horses on the Exchange part of Betfair. So, he'll pick horses at around the 4.0-5.0 mark and basically bet that any horse other than that one will win the race.His approach is based on building up profits at a much slower and steadier pace. After all, when you're taking on horses at around the 4.5 mark, most of the time you'll end up with a winning bet. The problem with his approach is two-fold: firstly, when one of those horses does win, you're losing three or four times what you would have won. Some people's betting banks may not be able to take many of those, especially if they happen in a short period of time.

Secondly, big wins will be few and far between exactly because of the betting style. So followers of the tips may for the most part see a long-term profit of sorts but will inevitably miss out on one-off big payouts.

So, you can see why a tipster's betting strategy also matters; it needs to be right for you, your betting bank and what you're looking to get out of it.