Coral Connect Rewards Card Review
The Coral Connect Card lets you link your online and in-store betting activity. Savvy gamblers understand the need to get maximum value each time you wager money on sports, casino games, poker and bingo. This card allows you to do that in all settings. To find out more, scroll down now…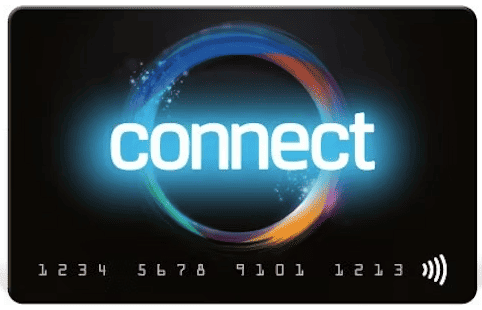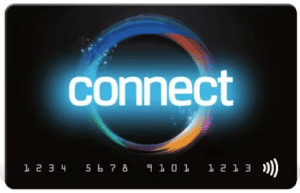 What is the Coral Connect Rewards Card?
The Coral Connect Card is a proverbial bridge that links this operator's high street and online gambling services. Basically, this card allows you to make online deposits at your local betting shop, track your wagers, claim exclusive promotions and a lot more.
For context, Coral was founded by Joe Coral in 1926. Obviously, when Mr Coral started out in the bookmaking business, home computers weren't a thing and no one had even thought about the internet. Therefore, Coral made its name as a high street and trackside bookmaker.
It remains a firm fixture of high streets up and down the UK with more than 1,800 betting shops. However, Coral embraced the digital revolution that took place over 20 years ago. This means it also offers its services online. Therefore, the Coral Connect Rewards Card links these two verticals so you can enjoy an integrated betting experience whenever, wherever and in whatever way you want.
What Are the Benefits of Using the Coral Connect Card?
You can already see what the benefits of this card are by understanding that it links this operator's live and online gambling services. However, this guide is about specifics. So, with this in mind, here are a few reasons to download the Coral Connect Card app…
Coral Connect App Pros
Get extra rewards
Make in-store deposits
Instant in-store withdrawals
Keep track of your betting activity
Great for loyal and active customers
Unlocks exclusive offers
Coral Connect App Cons
Doesn't work if you don't show you card in-store
No standalone app
How Does Coral Connect Card Work?
This card gives you the ability to traverse two mediums: online and live. It does this by giving you a card that links your online account with any bets you make in one of Coral's 1,800+ shops. Of course, there is some responsibility on your part. Specifically, you need to hand over your card each time you wager money in a Coral betting shop.
How to Use the Coral Connect Card
Tap here to join Coral and claim your exclusive £20 welcome bonus when you bet £5.
Go into a Coral betting shop or sign-up for a Connect Card online.
Start betting. Hand the cashier your card when you make in-store bets. Bets made online will be tracked.
Earn credits each time you use your Coral Connect Card.
Failure to present your card will result in the bet not being tracked. When a bet isn't tracked, you don't get credit for it. So, if you don't want to miss out on rewards, make sure you remember this part of the process. The good news is that you can access your card via the Coral betting app. You do get a physical card to put in your purse or wallet. However, you can also access a digital version of the card via your online account.
It would be nice if there was a dedicated Coral Connect Card app. However, we also acknowledge that too many apps for a single operator can be unnecessary and, at times, confusing. So, even though you'll have to tap around inside the Coral mobile app to find the digital version of your card, it's fairly easy to find.
What Are the Benefits of the Coral Connect App?
You should now know what the Coral Connect Card is and why it's a neat way to bridge your online and offline betting activities. However, if you're still not convinced it's a useful tool to have in your gambling arsenal, here are the main benefits:
In-store Payments
You can deposit money into your online account via the cashiers at over 1,800 betting shops. This is not only convenient but a good way to make secure deposits because the money goes straight into your account and doesn't get recorded on your bank statements.
You can also withdraw money from your Coral online betting account via the cashiers. What's great about withdrawing money in this way is that you get cold hard cash in your hand within hours of making a cashout request.
Exclusive Coral Betting Promotions
There's a reason people refer to the Coral Connect Card as the Coral Connect Rewards Card. That's because you can get exclusive in-store bonuses when you hand over your card and place bets. These rewards are based on your wagering activity (online and live) and include bonus bets and entry to free-play games.
Bet Tracking
A fundamental skill that all gamblers need to master is the art of tracking your results. Indeed, there's no way of knowing whether or not you're winning, or how you're winning, if you don't track results. Getting your results when you play online is easy because you can check your account history.
However, unless you're using a pen and paper, doing it in a betting shop isn't easy. Well, that is unless you use the Coral Connect Card. Each live bet you make gets recorded on your account. This means you can get a full overview of your betting activity and remain in control at all times.
How to get a Coral Connect Card?
This card is free. You can either apply for a card online or get one at over 1,800 Coral betting shops. You don't have to be a member of the website, but it's a good idea to be. Why? Because the card is designed to link your betting activity across both mediums and, in turn, give you more rewards. Therefore, if you join Coral, you'll not only get a £20 welcome bonus but the maximum benefits from your card.
Tap here to join Coral and get the Coral Connect Card online. Alternatively, go to a local Coral shop and tell a member of staff you'd like to Connect Card.
You'll be asked to provide your name and mobile number. You will also be asked to provide some ID to verify you're eligible. *You must be 18+ and a UK resident.
You'll be sent a 4-digit verification code.
Tell the member of staff the verification code so they can complete the registration process.
Once your account has been verified (and linked to your online account – if you have one), you'll be given your Coral Connect Rewards Card.
The final step is to set your own pin number and start betting to get the most from your time as a Coral customer.
Our Verdict
Getting maximum value from your time betting on sports and playing casino games is crucial. Coral is a well-established operator with interests online and on UK high streets. Therefore, it makes sense to use both mediums to get the most out of your experience. The Coral Connect Card allows you to do that, which is why all customers should get one.