These days there are literally hundreds of online betting sites aimed at different geographical markets all around the world. And few are as full of great options as right here in the UK.
They specialise in different things, take different approaches to their business models, advertising, promotions and everything else.
A great deal of our time spent here at Punter's Pub is dedicated to going through all of them with a fine-toothed comb.
The first thing we do is separate the wheat from the chaff, so that only the ones of the highest quality are ones we endorse.
And beyond that, we'll also tell you which ones excel at what.
But the wider point and one of the secrets to your success as a punter in the long-term is this: holding several betting accounts at the same time is of vital importance.
To use a golf analogy, you wouldn't go out on the course armed with just your driver and your putter, would you? Well, you might, but you wouldn't be particularly confident about shooting a low score!
So, let's look at just why it's so important to hold multiple betting accounts.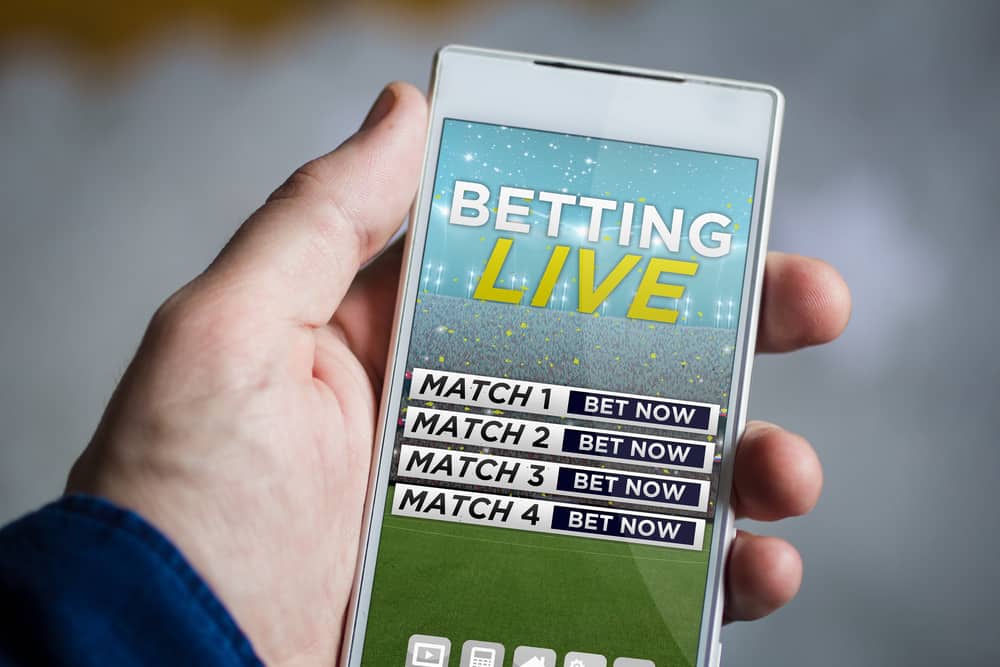 #1 – Get yourself the best odds every time.
Betting value and best odds- what's the difference?
Let's kick things off with an important distinction: there's a difference between getting 'betting value' and getting 'best price'.
We cover betting value in greater detail right here at Punter's Pub but essentially, it means getting more generous odds than what you'd expect them to be.
If you decide Novak Djokovic should be a 3.0 chance to win this year's US Open and he's available at 4.0, that's betting value in your eyes.
It's a subjective rather than objective question because what's betting value to one person may not be to another. Your mate arguing that Djokovic should be 5.0 rather than 4.0 doesn't make him wrong, it just means you have a difference of opinion as to what his true odds should be.
It's one of the golden rules of betting that you should only ever bet when you think there's betting value, which as we know, means getting inflated odds in comparison to what you think the mathematical probability of that event happening should be.
Getting best odds, sometimes also known as getting 'best price' isn't subjective at all; quite the opposite. It just means that whatever you've chosen to bet on is available with one bookmaker at bigger odds than anywhere else.
A practical example of best odds
Let's talk about the odds of three-time Grand Slam runner-up Casper Ruud this time, rather than Djokovic. Why? Because there's a greater discrepancy between his odds and the ones about the man they call The Serbinator. Which is the point we're making here.
In mid-July 2023 the odds on Ruud winning the 2023 US Open across five of the UK's biggest bookmakers were as follows:
Bet365: 17.0.
William Hill: 13.0.
Betfred: 17.0.
BetVictor: 26.0.
Betway: 13.0
So which betting sites are being stingy in their odds of Ruud winning? Betway and William Hill are going lowest, offering odds of just 13.0.
Betfred and bet365 are pretty much middle-of-the-road, laying prices of 17.0.
But who is offering odds exactly twice as big as Betway and William Hill at 26.0?
The answer, of course, is Betfred. To put it another way, of those five they're going 'best price'. That's not to say that BetVictor go best price more often than the competition all the time; they just happen to be doing so in this particular betting heat.
Now, if you were only ever going to place a £1 bet on Ruud, it's not life-changing to you whether you were paid out are odds of 13.0 or 26.0. The difference is 'just' £13.
But had you placed a bet for £100 on the Norwegian, there's certainly a considerable difference with walking away with £1300 or £2600.
But the point about getting best price isn't so much about the difference in payouts on large bets as it is about getting constantly bigger payouts on ALL winning bets.
Even if you bet at smaller amounts, like £10 a bet, the extra payouts courtesy of getting best price will certainly all add up over the course of the year. And even more so over several years.
Given that bookies have an in-built house margin inserted into all bets they lay, the odds are slightly stacked in their favour anyway.
What we as punters can't do however, is to consistently take lower odds with one bookmaker than another, simply because that's where we happen to have our money.
By having accounts at different betting sites, we can at least guarantee ourselves the biggest price by picking and choosing which bookmaker we use for what bets.
#2 – More Bonuses to claim
The truth about bonuses
One of the phrases you'll hear the most here at Punter's Pub is 'bonuses aren't the all-and-end-all'.
They're one of about 10-15 different factors we consider when deciding how good a particular bookmaker is across the board. And one thing punters are ill-advised to do is to just blindly sign up with whichever bookie is currently offering the biggest sign-up bonus.
Firstly, because welcome offers are generally one-off bonuses that you can generally only use in the first few weeks of having that account.
And secondly, because some bonuses carry unreasonable wagering requirements that are almost impossible to turn over, meaning you're very unlikely to be able to withdraw any winnings from them anyway.
Making the most of bonuses
But that's not to say bonuses don't have any value at all. Quite the opposite.
Given that in most cases, they're something for nothing (with the exception of say reload bonuses) and you can see why having accounts at numerous sites means more freebies coming your way.
For example, lots of betting sites these days have some sort of 'free bet club' that involves placing x number of small value bets every week in exchange for a free bet the following week.
These free bets are generally capped at one or two a week; so instead of placing 10 of these qualifying bets and still only receiving one free bet a week from bookmaker X, why not place five qualifying bets across different sites and get five free bets instead?
Some websites offer added payouts on winning accumulators where the more legs you have in the acca, the more you're paid out. If you're a fan of playing accas and the odds are generally the same, why wouldn't you place accas with the firms who add extra cash to your winning accas?
A final example of making the most of bonuses is the Best Odds Guaranteed offer that's present at just about every UK bookie these days.
Whereas almost everyone offers it on horseracing, meaning you get paid out on either the Starting Price or the odds at which you placed the bet (whichever is biggest) very few extend the offer to greyhound racing. But Betfred do.
So, if greyhound racing is your jam, it's a no-brainer to place your greyhound bets with them even if it's the only sport you choose to bet on at Betfred.
#3 – Different sites are better for different sports.
The above example about Betfred offering Best Odds Guaranteed on greyhounds when few other sites do is a good one to illustrate how in that respect, it has a superior product when it comes to greyhound racing.
Another example is how some betting sites will pay out on a horse that's subsequently disqualified (as well as the horse that's eventually promoted to the win) meaning that you're better off doing your horseracing betting at one of those because it could make all the difference.
But that's just the bonus side of things.
If it's cricket for example that you like, you'd be well-advised to do your betting at Betfair than anywhere else. The first reason for that is using the Betfair Exchange (rather than Sportsbook) will guarantee you better odds, the ability to lay as well as back and that means you can trade games rather than just bet on them. Which in turn means locking in profits.
But even on the Sportsbook, they offer competitive odds across all their cricket markets and in the likes of man-of-the-match, top match batsman and Player to score a 50, offer markets you might not find elsewhere.
So, if you're a punter who enjoys betting on multiple sports on any given week, there's nothing wrong with having a different favoured site for each of the sports you like to punt on.
#4 – Different sites specialise at different features
Another aspect of UK-based bookmakers we analyse in considerable detail when comparing them to each other in our reviews is how they fare when it comes to special features.
So, for example, if you don't have a Sky Sports/BT subscription because you consider it too expensive (and rightfully so!) that doesn't mean you don't watch to events you're betting on.
Quite the contrary. What it does mean is that you're more than happy to follow your favourite sports events on live streaming while betting on them, which you can normally do for free.
So, if you love watching the likes of tennis, football or racing via streaming, you're going to be happy with what they offer at Bet365 in that regard, even if it means your cricket betting or baseball betting that doesn't have live streaming for it, is done at another site.
Same with Cash Out. If when it comes to football betting you have a policy of always cashing out bets when you can for a profit, you'll want a site with a strong Cash Out product meaning the feature is rarely suspended and the Cash Out offers are generous. So, you may choose to bet on football at Ladbrokes because of that feature. But you might prefer to bet on ice hockey at another site, knowing you're not going to use Cash Out when it comes to hockey.
Yet another example of this is when it comes to live betting. If you like to place a large volume of live bets on tennis matches, you might want to do use Betfair because they update their odds very quickly and offer lots of in-play markets. But if when it comes to football, you enjoy betting on pre-match Bet Builders, then you might choose to place those at Coral rather than Betfair.
Finally, betting sites have very varying degrees of both quantity and quality when it comes to on-site content such as stats, match and race previews, and tips.
There's nothing wrong with using all this great content at one site to research your bets or following tips, even if it means you're actually placing the bets at better odds at a rival site!
#5 – Faster withdrawals
Finally, there might be a situation where you're in quick need to get some cash out of your betting account(s) for whatever reason.
It's no secret that some sites are considerably faster than others when it comes to the time between requesting the withdrawal, the site processing it and the money actually arriving in your bank account, debit card or e-wallet.
If time is of the essence to you and assuming you have some funds in various accounts, choosing to withdraw from the site that's quickest at withdrawals could make a big difference to you.
New betting sites
Already have account with the more established bookies? Check this list of new betting sites: