Each way betting has become ubiquitous, and there is no shortage of online bookmakers rushing to supply the best odds for this type of wager.
An each way bet allows you to combine a couple of selections onto one slip, and it can be split into two key components — half of the wager will go on a horse to win while the other half of the stake will be for a placing.
While it is primarily used in horse racing, the betting method can be applied to other sports, such as golf. It is an age-old concept and one that many UK punters are happy to indulge in.
Whichever site you sign up for, if you are targeting selections for the biggest horse races, such as the Grand National or the Derby, or general meets, you may be desperate to track down each way tips today. But what does each way bet mean and what does each way mean in betting?
If you want to learn more about the principles of the each way bet, and how to get the most from this style of bet, then this guide will be the perfect companion.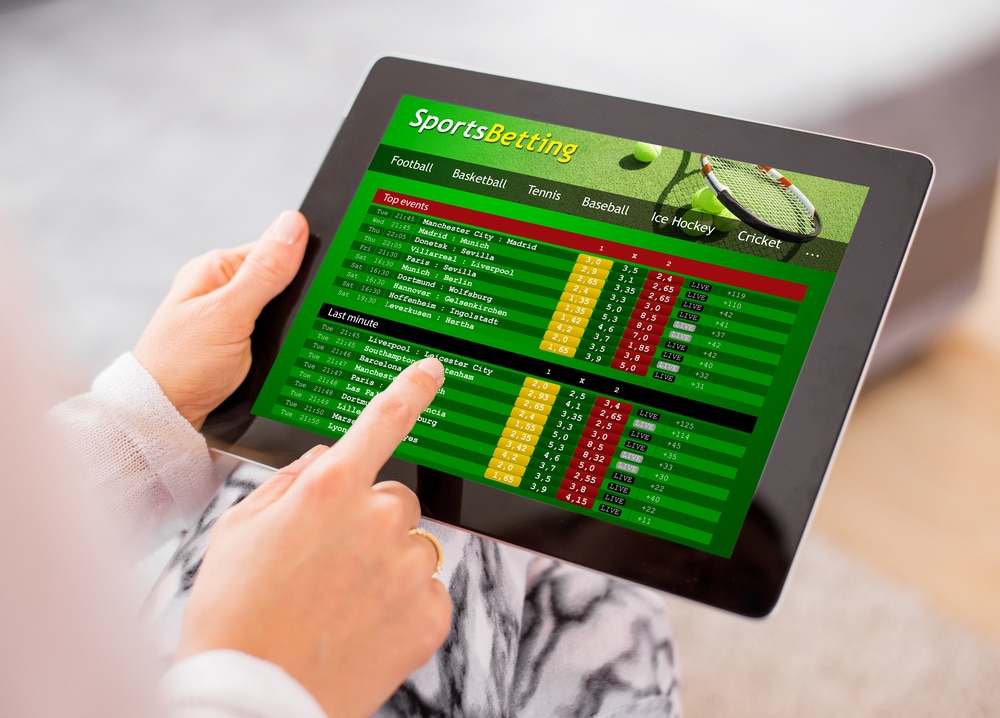 How Does Each Way Betting Work?
Making an each way bet requires being methodical in your research, but how does each way betting work? At many of the top horse racing betting sites in the UK, odds will be selected by bookmakers based on several factors ahead of a race, including track conditions, the current form of the horse, as well as past results.
But within this, there are a few things that you ought to take note of before you place a bet:
Odds – These will determine the win element part of your each way bet, and along with the each-way fractions, they will influence the odds for the place part of the bet.
Each-way places: This will inform you of the places that your chosen selection needs to finish in for the place part of the bet to win.
Usually, the minimum number of each-way places will depend on how many runners are there for a specific race. Our handy table is a good general rule of thumb.
| Runners | Minimum each-way places offered |
| --- | --- |
| 1-4 | None |
| 5-7 | 2 |
| 8 or more | 3 |
| 16 or more (handicap races only) | 4 |
Each Way Betting in Horse Racing
Horse racing and each way betting go hand in hand. For any given race, there will be a set number of places out, and this will be dictated by the number of runners in the race, which we outlined earlier.
Most bookmakers will have a fine selection of UK and international races for punters to tuck into. Usually, these markets will be replete with a wide range of stats that you can pore over, such as the race conditions or the going of a track (firm, good etc), as well as the results of the runners.
Unlike outright betting, each way betting can be very enjoyable as there are more elements to your wager. You are not relying solely on a horse to win, and as such, it bolsters your chances of getting some return on your bet. Below, we have provided an example of a typical each way bet ahead of a UK horse race.
Expanding to Other Sports
Each way betting isn't just limited to horse racing. There are a few sports where it can be applied such as:
NFL – Super Bowl winner (2 places paid out)
Football – Premier League winner (2 places paid out)
Cricket – County Championship winner (3 places paid out)
However, most reputable bookmakers will have each way prices listed for golf. With golf, there are generally bigger fields on the PGA Tour (roughly 150 per tournament), so picking a winner is no easy feat.
To use an example, let's look at the Masters champion Jon Rahm's odds before the 2023 edition. The odds provided by BoyleSports below show Rahm was fancied.
Let's say you staked a £5 bet on Rahm to win at 8/1, which would return £45 (5 x 8 + your original stake).
A £5 bet for Rahm to finish in the top 10 (represents a fifth of the odds or 2/1 would return £15 (2 x 5 + your original stake).
From here, your total winnings would be £45 + £15 = £60.
In golf, the bookmaker will normally pay out five each-way places before a tournament, and a quarter of the outright odds.
When compared to horse racing, golf will have more places allocated per tournament, and as such, it will be more lucrative in terms of potential winnings that you could collect if successful.
Calculating Winnings
At most UK bookmakers, you will find the prices are often advertised in fractional format. There will also be intuitive bet calculators that will do the groundwork for you when you input your selections on your betting slip, so you can see your potential returns.
Before, you may have asked what does each way mean in horse racing? Now, armed with a bit more knowledge, you can apply the principles picked up to calculate some each way bets. If you want to keep on top of all the horse racing news, then Ladbrokes will serve you well, and you can already locate Grand National odds for the 2024 edition, as illustrated below.
Anyway, let's give you an example, using the 2023 Grand National which saw Corach Rambler triumph.
So, let's say you place a £5 each way bet on Corach Rambler to win the Grand National at the advertised odds of 16/1. As you can see places 1-2-3-4 offer a fifth of the odds or just over 3/1.
Corach Rambler could finish third, so you would take home £21.
To simplify things further, let's break down this calculation.
The first £5 win bet loses as your preferred horse doesn't cross the line in first.
The second £5 place bet comes through for you as your horse meets the place criteria.
The 16/1 odds now hover just over 3/1 due to the each way terms (one-fifth of the win odds).
The £5 stake will return at £16 as the exact odds are 3.2/1.
You will also receive your original £5 wager taking your total winnings to £21.
Advantages and Disadvantages of Each Way Betting
Each way betting can be an enriching and enjoyable experience for bettors, but there are also a few potential drawbacks to be aware of.
Pros
Increased chances of winning
More concessions offered by bookmakers
Lower risk perception
cons
Low returns percentage
Managing expectation
Difficult to keep track of bets
Pros
Increased chances of winning– With more places offered for horse racing, there is an opportunity to land more successful wagers to bolster your profits, which can be very rewarding. It is great for large fields, such as golf.
More concessions offered by bookmakers – Sometimes, bookmakers will try to catch your attention by offering tempting enhanced odds terms or increasing the payout level for each way bets. You could, for example, see odds trebled which will keep your bankroll ticking over.
Lower risk perception – If you are a novice bettor, you are more likely to use small stakes for horse racing betting. As such, you will be gambling more responsibly, and if you lose your each way place bet, you can limit the damage done to your playing account. Each way place bets therefore suits players of all budgets.
Cons
Low returns percentage – Some betting sites will have low percentages available per bet which means you will get terrible value for money. Anything advertised odds wise that is less than EVENS is worth avoiding.
Managing expectations – With each way place bets, you must manage your expectations. Inevitably, smaller stakes won't mean you will see your bankroll grow exponentially overnight.
Difficult to keep track of bets – In many ways, it can be hard to keep tabs on all active bets you have placed. There is more going on, and with horse racing, for example, you need the win and each way element of your bets to come through to make a serious return.
Tips for Effective Each Way Betting
Each way betting shouldn't be underestimated, but if you want to master it, and extract some value, then you ought to follow our advice below. We have highlighted some tips that should stand you in good stead.
Avoid low odds – Ideally, you want to make a pick that is longer than EVENS to get some return on your wager, especially for the win selection.
Do your research – Before signing up for a site, make sure that they offer each way betting. While it is a staple of most sportsbooks, you will want to know that you can find suitable
markets/your preferred lines at the operators you want to place wagers. After all, you want value for money with betting, and getting the most from your time spent wagering with an operator.
Look out for offers – Any sportsbook that is worth their salt will have special offers or promotions to encourage you to place each way bets. This could be enhanced odds or money back if part of your place bet falls through.
Read tips – Many sportsbooks nowadays will have a dedicated live blog, highlighting potential tips ahead of a big face meet. Have a leaf through and see what they say, as this could influence your selections. They are helpful if you are looking for inspiration when making an each way bet.
Manage your budget – Always have a financial plan in place for each way betting. If you stake on one race, and you come up short, don't chase losses. Walk away, refresh, and return when you are in a better frame of mind, otherwise, things could spiral out of control.
Comparing Win and Each Way Bets
So, you will know that an each way bet is broken into two parts – the win component, and the place part in terms of the position a horse will finish in a race.
A place bet, for example, is quite conducive for the Grand National. Here, there are 30 fences for the 40 runners and jockeys to negotiate, and it can be a bit of a lottery. More often than not, barely half the field will complete this gruelling 2 ¼ mile circuit.
As such, going for a place bet can be more worthwhile can be quite enticing, because if your pick defies the odds, then you could be walking away with a tidy sum of money.
Alternatively, the win bet can be quite profitable, especially in small fields. This could be the case for a general meet, such as York or Towcester. If there were only say six runners for a race, and your horse comes out on top, while you might be plumping on one outcome, it can be more beneficial, then an each-way bet, where you would get a payout for over half of the field.
Expert Top Picks for Each Way Betting Sites
It's now time to take a closer look at our favourite operators that offer each way betting. Below, we have presented a table detailing some of their features before explaining what makes them special for each way betting.
| Operator | Each-way Betting (Yes/No) | Other features |
| --- | --- | --- |
| bet365 | Yes | Live streaming |
| Ladbrokes | Yes | In-play betting, news blog, accas |
| Betfred | Yes | Extra place offered, Quick play |
| BoyleSports | Yes | Live streaming, audio commentary, money back as a free bet |
| Coral | Yes | Best odds guaranteed, extra place, quadpot |
| 888Sport | Yes | Enhanced odds, £5 free bet for odds 4/1 or greater |
Bet365
A multi-faceted and brilliantly versatile site, bet365 prides itself on the quality of its live streaming product.
But it is also well versed in catering to the tastes of those who like to make an each way bet, whether it be horse racing or golf. The horse racing schedule is international, so if you want to keep tabs on a race in Japan, then you can do so.
Pros
Excellent live streaming product.
Superb range of each way golf markets
Works well on both desktop and mobile.
cons
Prices could be more competitive for exacta and trifecta.
Could have more ongoing offers for players.
Traditional payment methods take longer to process withdrawals.