In the early noughties, betting exchange sites arrived onto the online gambling scene and shook up the industry as a whole.
Rather than betting against 'the house' by placing bets with a fixed odds bookmaker, customers could now bet against each other in a model based on financial stock exchanges, determined by the laws of supply and demand. Also known as peer-to-peer betting.
Not only were the odds better because it was a more efficient market, but it gave customers the chance to lay bets, as well as back them. Something they previously couldn't do at a regular Sportsbook.
In this article, we'll explain the mechanics of how a sports betting exchange works as well as introduce you to the top betting exchanges in the UK where you can try out the whole concept for yourself.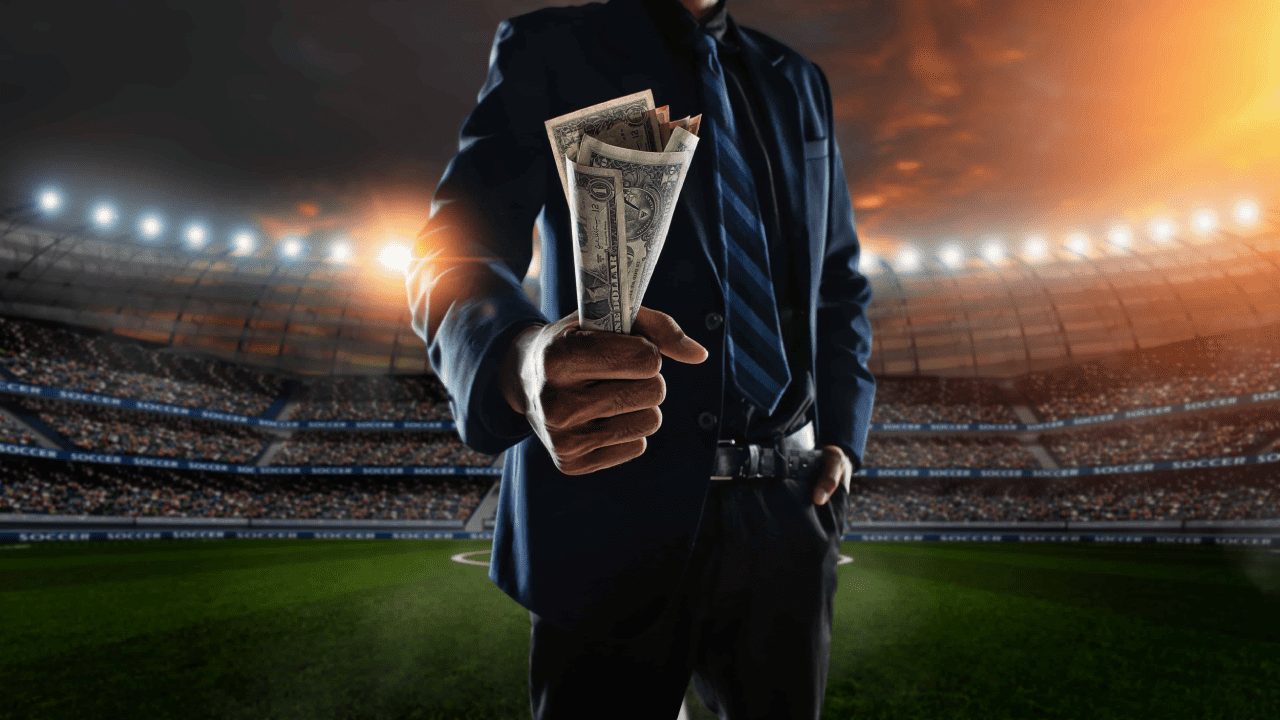 How do sports betting exchanges work?
Any type of bet needs two sides to it. The person backing the bet is saying that an event will happen. The person laying the bet is saying that it won't happen. A backer thinks Novak Djokovic is going to win the upcoming US Open and wants to bet on him; a layer is happy to offer odds on that happening and taking the view, so to speak, that he won't win it.
The layer/bookmaker sets odds on a player/team/horse etc to win a game/tournament/race and the backer/customer chooses whether they want to place at those odds. If they do, they then just need to decide on their stake. If the bet wins, the customer gets paid out. If it doesn't, the bookie keeps their money. This was the format that bookmakers used almost 250 years ago and the same one that Sportsbooks use to this day.
A sports betting exchange works differently. The Exchange provides a market on a particular event and enters the runners. For example, the eight horses taking part in a race. But the Exchange doesn't lay any odds.
Layers then come and price up the market themselves, also determining how much money they're prepared to accept on a particular runner at particular odds. Backers then have two choices: to bet the horse at the odds offered, or to request slightly bigger odds in the hope that the layers will meet their request and match their bet.
They too need to establish how much money they wish to place on the horse, either at the odds offered, or the odds they're asking to be matched at. The sports betting exchange holds the customers' money (both that of the backer and the layer) until the result is known.
They will then pay out the money to the winner of the bet, charging a small commission on the winner's profit, but not charging the loser.
Best Betting Exchange Sites
Betfair
Betfair is the dominant player among betting exchanges in the UK. In fact, you could say it has a monopoly on the market ever since starting out in 2000. The reason for its success these days is that because it has so many more customers than the rest, there are more active customers providing great liquidity (amount of money in the markets waiting to be matched) and ensuring you can almost always place a bet, at fair odds, for large amounts of money, if you wish.
At Betfair you choose how much commission you want to pay on winning bets: 8%, 5% or 2%. The commission level you choose determines what Rewards Plan you're on. The more commission you choose to pay, the more and better rewards you get. Such as more free bets, cashback on losses in a month where you lost money, free spins on slots, and so on. Choosing a commission of just 2% means you save money on each winning bet, but it also means you have no rewards to look forward to.
The minimum bet on the Exchange is just 1GBP. Premium charges apply to around 0.5% of Betfair customers and only those who have shown a lifetime profit, bet on an extremely regular basis, have bet on 250 different markets and trade, rather than bet, on markets.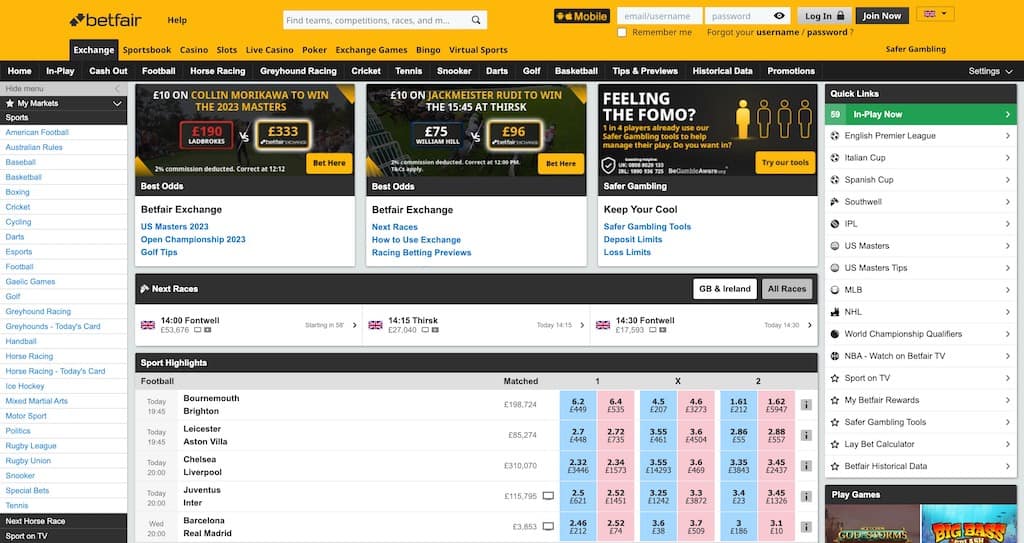 Pros
Excellent liquidity.
Higher odds when backing, lower odds when laying, as a result of the liquidity.
Can place bets for large amounts of money because of the liquidity.
A lot more available markets to bet on than at competitors.
You can choose your own commission.
Attractive monthly rewards if you're on 5% or 8% commission.
Cons
Doesn't accept cryptocurrencies as a payment method.
Smarkets
Founded in 2008, the jury was out as to whether they'd be the latest of many to try to realistically challenge Betfair as the go-to Exchange for serious punters and traders.15 years down the line and it's safe to say that they haven't really challenged Betfair's monopoly, nor have they fallen by the wayside.Whereas most punters are still attracted by the far better liquidity at Betfair and the benefits of that (more money waiting to be matched, better prices), Smarkets can boast a better visual presentation of their markets. That includes also displaying decimal odds as percentages and graphs showing over time when matched bets were placed and at what odds.
A measure of SBK's success is that the company was listed by the Wall Street Journal as one of 10 European start-ups to watch. And in 2017 were considered by the Financial Times as being the 25th fastest growing company in Europe.
Their commission is a flat 2% for the vast majority of their users. The most prolific users (staking over 1 million GBP a calendar month or who made over 25,000GBP profit in the last calendar year) may pay 1% or 3% commission if they also meet other criteria. But this really only affects a tiny percentage of users. Minimum stake is just 5p.
New customers can get up to 50GBP in bonuses if each of their first five trades of 10GBP each ended up losing.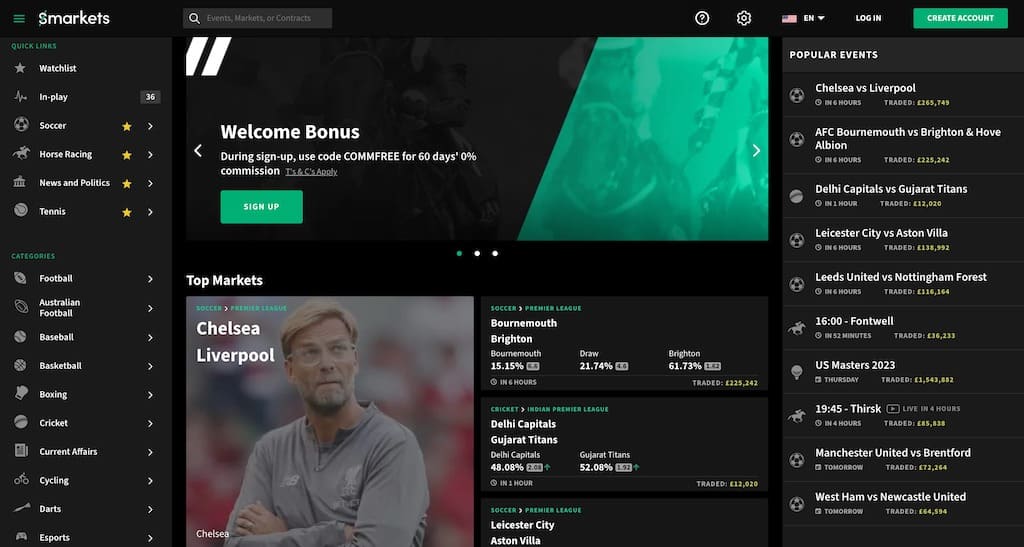 Pros
Beautifully designed website.
Good welcome offer.
Holds the UK and Malta Gambling licenses
Offers some specials markets to do with politics and current affairs not available on Betfair.
Excellent Customer Service.
Cons
Far less liquidity than Betfair.
Less sports available to bet on than Betfair.
Doesn't accept cryptocurrencies or PayPal as a payment option.
Betdaq
Betdaq will probably always be known as the Exchange who came closest to rivalling Betfair without ever managing to come remotely close to actually doing so. Starting out just a year after Betfair in 2001, at their peak they had 7% of the sports betting exchange market. In order to challenge Betfair, they tried everything including sponsoring plenty of horseracing events at Kempton Park, becoming the official partner of Celtic FC and being the sponsor of London Irish rugby team.
At one stage they even offered 0% commission on certain markets to try to steal Betfair's customers who at the time were disgruntled with Betfair's premium charge, which applied to their busiest users.
When none of that worked, they agreed to be acquired by Ladbrokes in early 2013, the idea being that existing Betdaq customers and Ladbrokes Sportsbook customers together could try to challenge Betfair's monopoly, with the same Exchange being available on both websites. When that didn't work either, the Betdaq exchange was sold back to its owner Dermot Desmond in 2021. The minimum bet at Betdaq is 50p on desktop/laptop and 1GBP on mobile; the commission rate is a flat 2%.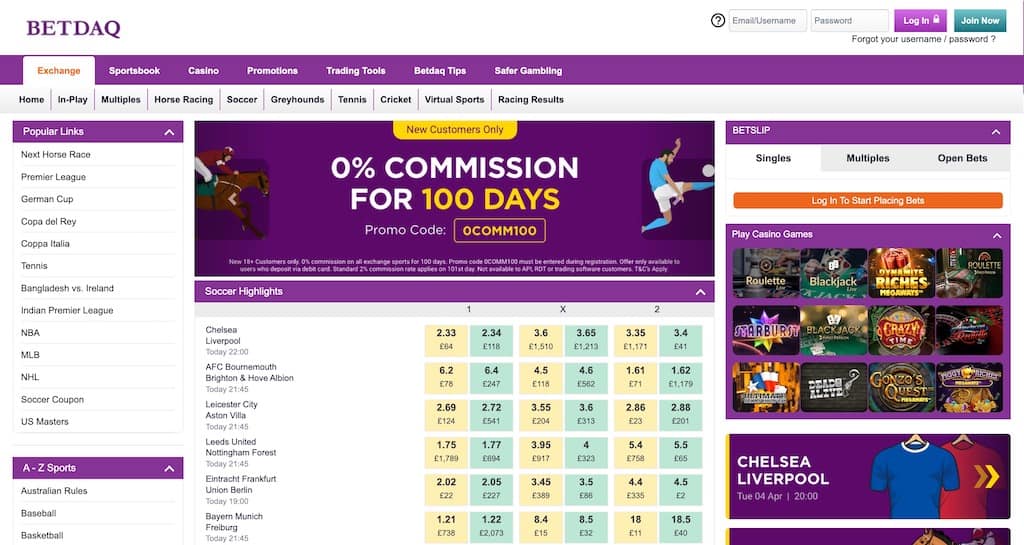 Pros
Lower minimum deposit (5GBP) with Skrill/PayPal than Betfair (10GBP).
0% commission for new customers for the first 100 days. Only available when using certain deposit methods.
Cons
Less liquidity than Betfair.
Less sports, less markets than Betfair.
Don't have any sort of blog with tips, analysis and advice whereas Betfair's is excellent.