We're taking a look at ante post betting and all it has to offer. Ante post odds, or 'futures' betting, are available on all sorts of sports with horse racing and football punters the primary users of what are often much better prices than you'd get on the day of an event. We check out the pros and cons of this form of betting, where it is used and we've also picked out the best bookies for ante post betting on the market.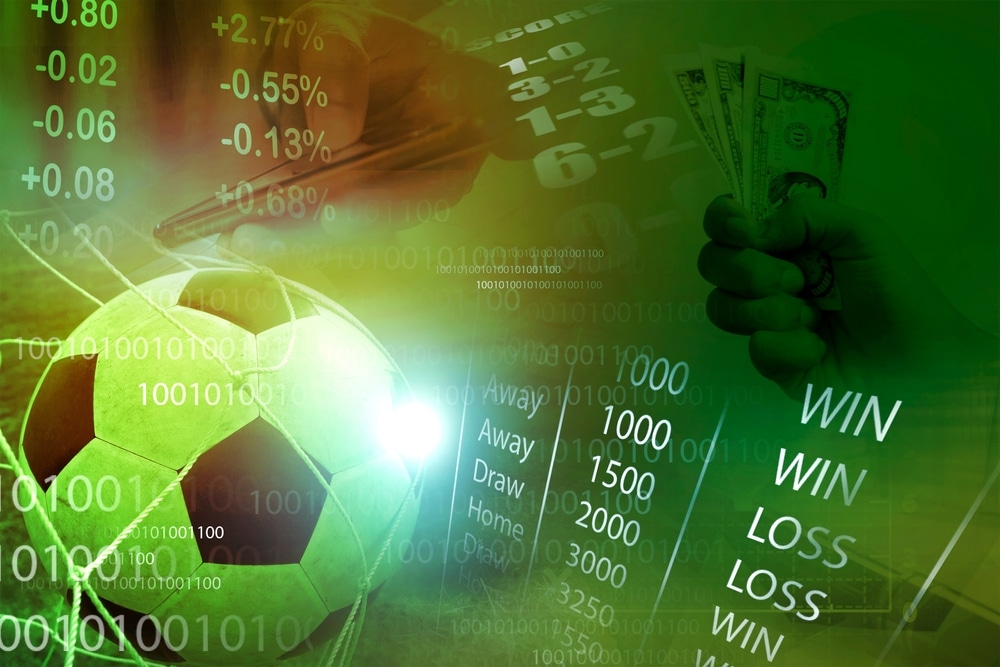 Ante Post Betting Explained
Ante post betting, known on some bookmaker platforms and sportsbooks as 'future' or 'futures' betting, is the act of placing a bet on an event in advance. Ante post bets can be placed days, weeks or even months ahead of a horse race, greyhound race or football match/tournament.
The idea of ante post betting originated in horse racing betting. The idea was that, unlike on the day when the final field may be small and odds restrictive, backing a horse you fancy well in advance meant getting much bigger odds and so it was always perceived to offer greater value for those who are confident enough.
In horse racing for example, the final field is usually declared by 10AM either 24 or 48 hours before the race is due to go off. Any bets made after this time are subject to normal betting rules, i.e. if you horse doesn't run you get your money back, but bets placed before this time if a market is offered are considered ante post.
Naturally the fact that you could lose your stake if your horse doesn't take part means there is some extra risk involved, however in a typical ante post Derby market during the winter you could back a horse at 33/1 which, if it runs well in spring, could end up going off at 3/1 when the big day rolls around.
As well as racing and football, ante post markets are now offered on a whole array of sports from around the world.
Best Bookies to Place an Ante Post Bet
What actually makes the best sites for ante post betting is always up for discussion. The bottom line however, is those simply offering the best odds are usually considered to be the ones worth concentrating on.
With that in mind and based on the typical big horse racing markets or Champions League and Premier League odds, we consider these ten firms to be the top bookmakers for ante post betting:
Ante Post Horse Racing Betting
Ante post horse racing odds remain the most popular around. There's nothing racing punters love more than putting their money where their mouths are in terms of a potentially top-class horse winning a major event.
For Which Horse Racing Events do Ante Post Markets Work Best?
Ante post betting works very well for classic races and major betting handicaps. Young horses can be backed at large odds for races such as the Derby or the 2000 Guineas, while those in the know like to get on early for handicap events such as the Cambridgeshire.
The biggest ante post horse racing markets of all however come over the jumps. The Grand National betting begins a year in advance, while the same can be said for nearly all of the events at the Cheltenham Festival which together pull in the most money in the horse racing betting market.
Pros and Cons of Ante Post Horse Racing Betting
The pros, as always, surround value for money. Backing a horse at 25/1 which may go off at a tenth of those odds on the day is obviously good. With odds this big, the stakes can be kept very low meaning you take away an element of the usual betting risk.
As for cons; well naturally you are not usually protected and so if your horse doesn't run, you lose your stake. The other risk factor is that weather and ground changes mean the horse you liked may no longer be favoured by the race conditions in question.
Which Bookies Do We Recommend for Horse Racing Ante Post Betting?
The two that stand out are bet365 and William Hill. The former because ante post prices on favourites are so often better than the competition, while the latter is often the very first to release prices meaning you can get on very early.
Cheltenham Ante Post
The Cheltenham Festival, run every year, pulls in the most betting money each year within horse racing, including ante post.
During this massive week there are 28 races, all of which have huge advance betting markets attached. The Gold Cup, Champion Hurdle and Supreme Novices' Hurdle are among the most valuable and popular races and all with massive ante post racing markets.
Grand National Ante Post
The Grand National, put simply, is Britain's single biggest betting event of any type. Around £500 million is bet on the race, much of that wagered ante post from as early as when the latest running has finished.
The race is staged at Aintree every April. The unique nature of the event with its 40 runners, 30 fences and 4¼-mile trip, make it encapsulating for professional and amateurs alike.
Ante post football bets are also very popular, especially on the major tournaments.
For Which Football Tournaments Do Ante Post Bets Work Best?
The World Cup and Euros are obviously popular. However, the tournaments that bring in the most money from their ante post prices are undoubtedly the outright Premier League, Champions League and FA Cup markets.
Football fans famously can often not see beyond their own club, and many are tempted in with bigger early-season odds on their side to win a trophy.
Pros and Cons of Ante Post Football Betting
As ever, the pros involve taking better odds for your team especially given that they may make a positive new signing mid-season. The cons are that so much can change in football and, unlike in horse racing, you won't receive a huge price on the major teams to win a tournament.
Which Bookie Do We Recommend for Football Ante Post Betting?
Betfred consistently offers some of the biggest odds on the favourites for tournaments such as the Champions League.
Ante Post Greyhound Betting
It's always key to find a good greyhound ante post bet, especially given that on race day only six dogs will take part.
For Which Greyhound Events Do Ante Post Bets Work Best?
Both the Greyhound Derby and Irish Greyhound Derby carry big ante post markets. The Greyhound Derby is staged in January, but by January of the preceding year prices will already be listed by major bookmakers.
Pros and Cons of Ante Post Greyhound Betting
The pros purely involve prices. Odds on the day are restrictive, however 20/1 the field is not unusual in an ante post market. The cons are the fact that, given only six greyhounds ultimately take part, there is a very strong chance your chosen dog won't make the cut.
Which Bookie Do We Recommend for Greyhound Ante Post Betting?
There are consistently strong Greyhound Derby prices posted by Paddy Power which excel in this area.
Non-Runner, No Bet
The non-runner, no bet initiative, often stylised as NRNB, has been a great boost to the ante post horse racing industry.
NRNB means you can get a little insurance for your ante post odds in exchange for accepting a slightly shorter price (here you can read a detailed explanation about NRNB). So, with a normal future bet you'd lose your stake if your selection doesn't ultimately take part, while with a non-runner, no bet deal your wager is treated the same as in a normal market, i.e. if you horse doesn't run you are refunded.
For example, if you liked a horse for the Derby at 33/1 but 25/1 was available 'NRNB', this still represents potentially great value. You can take the 25/1, and if your horse wins at 3/1 you score at a much bigger price. If the horse doesn't make the Derby, you get your stake back.
Ante Post Terms & Conditions
When looking for ante post prices you should remain aware of certain typical terms and conditions put forth by the bookmakers. Every bookmaker is different however, so be careful to check the T&C's with your firm.
For example, ante post bets are usually accepted on the basis that your bet stands, whether the selection is ultimately entered or not. Stakes are typically lost on an ante post bets if the selection doesn't take part, though no Rule 4 Deductions are made from a winning ante post bet.
If a horse race you've placed an ante post bet on is postponed to a different day, your bet still stands. This is the case unless the initial entry-stage is re-opened, in which case the bet is void. If a race is officially abandoned then all ante post bets are void and monies are returned.
Ante post bets are usually settled at the price and place terms applicable at the time the bet is struck. So, typically all each-way ante post bets will be for three places only regardless of whether those terms change on the day of the race, i.e. when there are 16 or more runners in a handicap creating four places.
Advantages of Ante Post Betting
The first major advantage of taking ante post odds, as already mentioned, is being able to take a bigger price about your selection than you'd get with the final odds. This is often the case with Premier League and Champions League markets, but in particular with horse races.
The value you get does vary from sport to sport and event to event. Within horse racing, if you've researched your runner(s) and you are confident they have a great chance, you can afford to back multiple runners at large odds and to smaller stakes.
Whenever you've taken a big price about a horse then it wins a prep race or two, the odds will very often shrink significantly meaning you could even accept a guaranteed profit by way of cash out.
With ante post bets, many bookmakers tend to disagree much more than 'on the day' betting. Again, within horse racing as an example, one horse could be 10/1 with one firm, 12/1 and 14/1 with others or as big as 20/1 top price. On the day, these odds will be much closer together giving you less choice of sportsbooks on which to grab the best value.
Top advantages:
Bigger prices
Bet at smaller stakes
Lock in your profit with an early cash out
Bigger spread of odds to choose from
The Risks of Betting on Future Races
Many seasoned pros, despite the obvious positives regarding ante post prices, still refuse to bet too far in advance of a race. The negatives for such people tend out outweigh the positives especially when you're not looking to cash out and lock in a profit.
In a major horse race such as the Derby, there are many things that can go wrong. Your horse may lose form, may prove to simply not be good enough or may be rerouted to another race by the trainer leaving you with a losing bet.
In a handicap race, your horse may run well in advance of the race but ultimately be given too much weight to carry because of this. You may have essentially chosen right, but your horse may still have a major disadvantage on the day.
Ante post betting, much like on the day betting, is still a numbers game too. You may think 25/1 looks like a huge price, but when there are still 30 or more horses potentially capable of winning the race in question the 25/1 may actually look skinny.
With that in mind, you may need to place multiple bets in order to cover the race well in advance, meaning that even at small stakes you may end up spending a lot while taking the risk of losing before the gates even open should your runners not take part.
Major risks:
Your horse may not be good enough
Your horse could be re-routed
Horses can be given too much weight
More bets needed
You can lose before a race ever goes off
Ante Post Betting Tips
Future betting, and ante post racing markets in particular, are not as simple as they appear. Sure, the value looks good but you should always remember a bookmaker will never give you something for nothing.
Firstly, stick to the major events. With horse racing especially, this means dealing with top-quality horses who remain reliable. At this level, trainers tend to have a firm plan in mind and will tell the public in advance that their horse is heading to a certain event.
Avoid any horses with multiple targets. You may back a horse for the Gold Cup at Cheltenham, only for connections to opt for the Ryanair Chase instead meaning your bet is lost.
Do your research. For football bets, check out the transfer value of each squad. For racing bets, look at the breeding and satisfy yourself that the race you're thinking of is right for the horse in question.
Take a non-runner, no bet deal wherever possible. This means you can claim your money back if your selection doesn't take part.
Don't be scared to cash out. Leave your ante post bet alone if the price goes up, but if it contracts than take a guaranteed profit or leave some of it running with a 'partial cash out'.
Get the best price. Ante post markets can vary greatly, so don't accept 12/1 when 25/1 is available elsewhere as this makes a very big difference to your bottom line.
Top ante post betting tips:
Stick to the major events
Avoid horses with multiple big race targets
Do your research – don't rely on reputation
Take NRNB if possible
Use cash out wisely
Get the best price, always
Conclusion
So, what is ante post betting? It's the chance for us to bet on an event way in advance and take better odds. But, as with anything in this game, it comes with as many negatives as positives so always make sure an ante post bet is definitely right for you before to take the plunge.