Rugby World Cup – Outright Winner – Starts Friday 8th September
The Rugby World Cup returns to France and this is set to be the most competitive tournament in a long time. Four teams in the betting, all between 3/1 and 5/1.
Holders South Africa and Ireland are paired together in the group stage and these two sides have had a pretty decent preparation. South Africa did enough in the Rugby World Championship to suggest they will once again be a threat as we know they can perform on the biggest stage of all.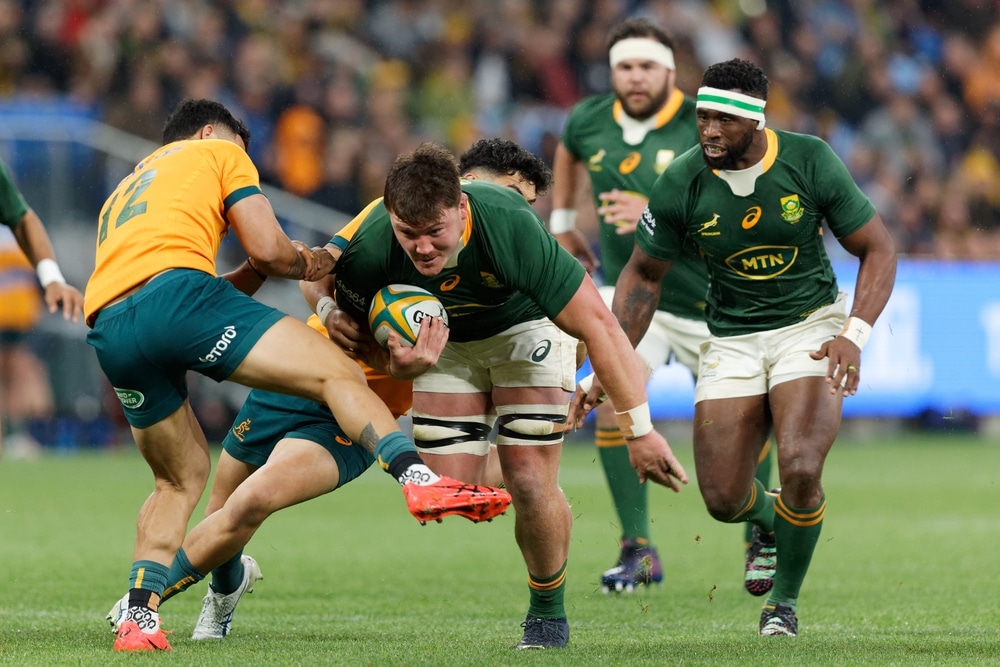 South Africa were outstanding in the Rugby World Cup final in 2019, beating England well with scrum half Faf de Klerk performing really well ensuring the Springboks came out on top. The forward line of South Africa were also very dominant and they will once again come to this Tournament ready to go all the way. One player who will have a big impact for South Africa is forward Siya Kolisi. He is a huge part of the team in the way they play and look to play on the front foot to enable his side to have good field position and be strong at scrums and line out.
Ireland won the Six Nations in style and come into this tournament ready to give their best performance yet in the Rugby World Cup. This is by far the best squad that Ireland has had and they will be confident of giving South Africa a tough game in the group stage which can give them a nice route to the final.
Hosts France finished runners up in the Six Nations and with a Tournament on home soil, they will look to open with a strong performance against New Zealand and then dominate the Group to give them an easier route to the final, which could well be a repeat of the opening game and face The All Blacks.
France have talent across their side with Antoine Dupont being one of them. He is a top scrum half who knows how to dominate games and dictate play and with his forward line ready to do their job, it can give Dupont and his French team huge confidence to go all the way in this tournament. With the added factor of a hugely passionate crowd behind them, The French are a force to be reckoned with.
Dalton Papalii is one of the top New Zealand players in their ranks for this World Cup and will be looking to put in an impressive performance to lead by example. Favourites for the tournament, New Zealand open with a tough game against France and although they will qualify to the knock out stage, they will prefer to win this one and get off to a top start.
Rugby World Cup – Winner Market – Starts Friday 8th September
New Zealand, France, South Africa and Ireland are head and shoulders clear of the rest of the teams in this years Rugby World Cup and with New Zealand and France meeting in the group stages and South Africa facing Ireland, it will be interesting to see who comes out on top in each pool.
South Africa are out pick to win the Tournament and having delivered a win last time out in 2019, they know how to get the job done when it matters. In Faf de Klerk and Siya Kolis, they have two world class players who can make the difference in the biggest game and at the biggest moments of the tournament.