Euro 2024 Qualifier: Scotland v Norway – Sun 19th Nov 7.45pm
Erling Haaland won't be going to Euro2024 and the best striker in England and Europe last season will be enjoying a summer of fun on the beach. However, he surely would rather be putting himself in the mix for the Balon D'Or by trying to secure a Euro win with Norway.
Unfortunately for Norway, they have come up against a resolute and clinical Scotland side who have brushed aside the lower ranked teams in the group with ease including Cyprus and Georgia, plus securing crucial wins in Norway and at home to Spain.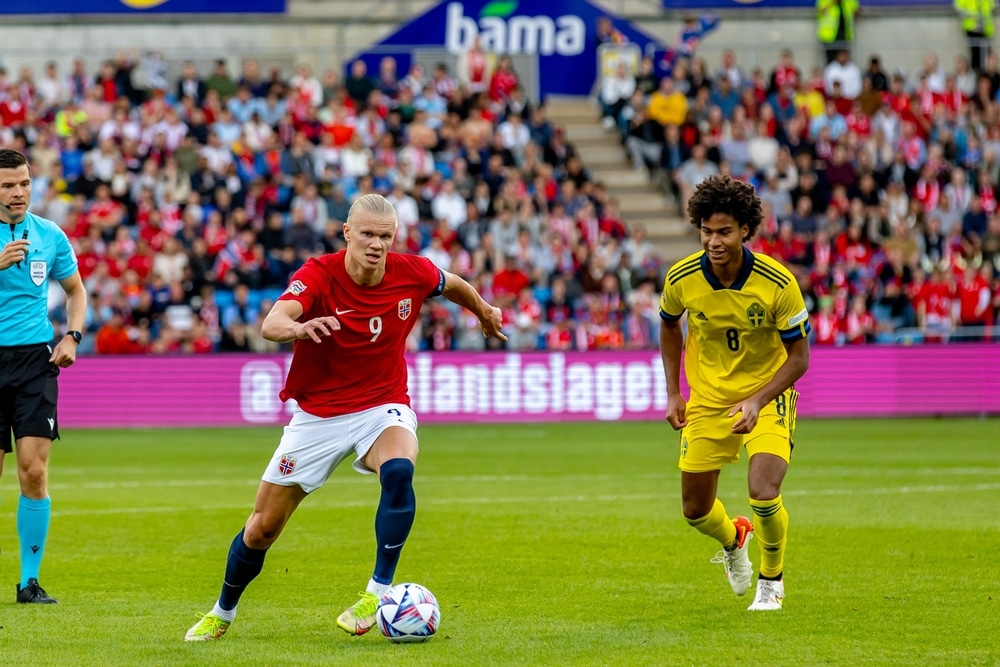 Scotland are the ones who head to Euro2024 and have had games to spare to try new players and formations, so Steve Clarke can look at his squad and see who will make up the 24 who will head to Germany next Summer.
Norway were in control at home to Scotland and Haaland and Odegaard were on top, but a lapse in concentration and Scotland scored two quick goals in the final few minutes to snatch a victory and give them a huge boost to qualification.The Scots didn't let up and secured qualification via Norway losing to Spain.
On Sunday evening Haaland and his side can look to get some revenge on Scotland and give them a stark warning that although they have qualified for Euro2024, it won't be easy and they need to be on their A game otherwise it may well be a short tournament for them.
Odegaard is injured for the trip to Scotland, but Haaland is ready and he should enjoy coming up against the Scotland defence and if he is fed the ball in the right areas, he could well make Scotland pay.
For the Scots, they re qualified, their foot can come off the peddle, and Steve Clarke may look to try new players who are looking to get international football experience and the likes of Scott McTominay who has been a revelation during this qualification campaign with 6 goals, may play a bit part in the game.
John McGinn at Aston Villa and Andy Robertson from Liverpool have both played a lot of football this season and they may well be given a rest, and when you take the best players out of a team, it opens up for the opponents to take control.
Scotland will look to take all 3 points and build momentum, but Norway may have the last laugh.
Euro 2024 Qualifier: Scotland v Norway – Sun 19th Nov 7.45pm
Money Line
This is a dead rubber in terms of qualification for Euro2024 as Scotland have done their business earlier in the group stage and can look forward to heading to Germany next summer.
Scott McTominay, Andy Robertson and John McGinn have been key tools in ensuring Scotland won the first 5 matches in the group, which gave them one foot in the Euro finals next summer.
However, Norway could well be more motivated here and with Haaland in great goal scoring form, he could be the man to give Norway a win here. Therefore our punters.pub bet of the day is 12/5 Norway to win with Unibet.