Rugby World Cup ¼ Final – England v Fiji – Sunday 15 Oct 4pm
England were unfancied at the start of the Rugby World Cup, but a strong performance in the opening game against Argentina helped the team gain confidence. They then went onto go unbeaten in the Group stages and win all their matches.
The runners up from the last Rugby World Cup, England, opened their group stage with a 27-10 win over Argentina and the drop goals from George Ford were the difference as he skillfully ensured England went well ahead of their Southern Hemisphere opponents.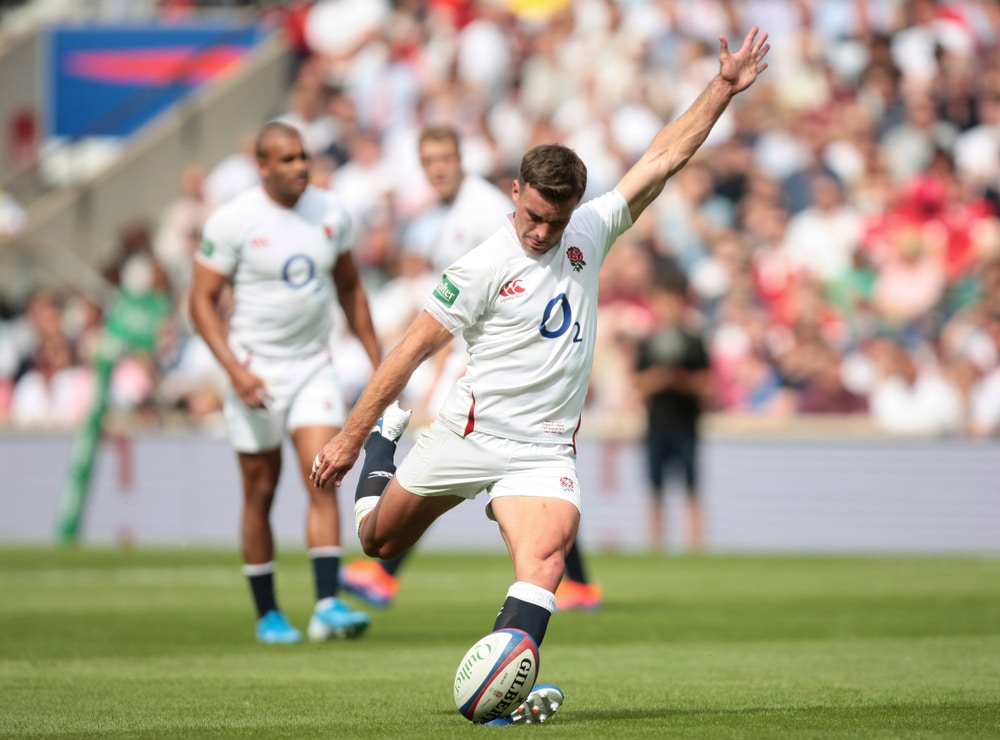 All other points game from the boot of Ford as he converted 6 penalty kicks as England's opponents Argentina failed to play by the laws of the game and committed silly errors which were picked up by the referee.
Next up was Japan and a 34-12 win by England was good enough to earn a bonus point. This time England did manage to score a few tries, so confidence amongst the back row was restored. Defensively, England did well to hold Japan to 12 points so a good run out by the team was delivered.
The weakest opponents in the group stage were Chile and England won 71-0 and convincingly disposed of the newcomers to Rugby and it was good for England to score 11 tries in the game. This is huge when it comes to the later stages of the tournament.
After already clinching top spot and qualification, a 18-17 narrow victory against Samoa saw England complete a faultless group stage and then next up is Fiji.
England take good confidence into the next round and the experience and class can enable England to start in the front foot, dominate the game and then impose themselves and secure a good win to take to the semi-finals.
Opponents Fiji caused the biggest upset of the Tournament so far, winning a 22-15 victory over Australia. This massive win helped Fiji to secure qualification in 2nd spot as group winners went to Wales, who beat Fiji 32-26 in their opening game.
Fiji had a nervous time in their final group game as they lost 24-23 to Portugal and it was nip and tuck as to whether Fiji were going to get a bonus point and qualify. Full credit to Portugal who secure their maiden victory in the tournament.
Fiji will have to play a lot better in this one when they face England, but if they play anywhere near the game v Australia, they have a great chance to keep the game close.
Rugby World Cup ¼ Final – England v Fiji – Sunday 15 Oct 4pm
Handicap Match Betting
Punters Pub Best Bet
England come into this Rugby World Cup Quarter Final as odds on favourites to win the game so we will look at the Handicap Match Betting market so review.
Handicap betting means a team gets a handicap of points and they need to cover this in order to win the bet.
Therefore England are -8pts to beat Fiji, so if we pick England, then they have to win by 9 points or more to win the game.
A Tie is the winner if England beat Fiji by exactly 8 points.
A Fiji win will happen if fiji win the game or Fiji lose to England by 7 points or less.
Our punters.pub bet for this match is 10/11 with Bet365 that England -8pts beat Fiji in the Handicap Betting.
With far greater experience and nous in these type of games and with George Ford playing excellent rugby, England can use their squad depth and know how in big games to win by 9 points or more.