What a game of American Football we have in store in the early hours of Tuesday morning in the UK and prime time of Monday night in the US.
This is a repeat of the Super Bowl from last year where the Kansas City Chiefs beat Philadelphia Eagles 38-35 in a pulsating game of back have th and forth touchdowns as both teams left it all on the field.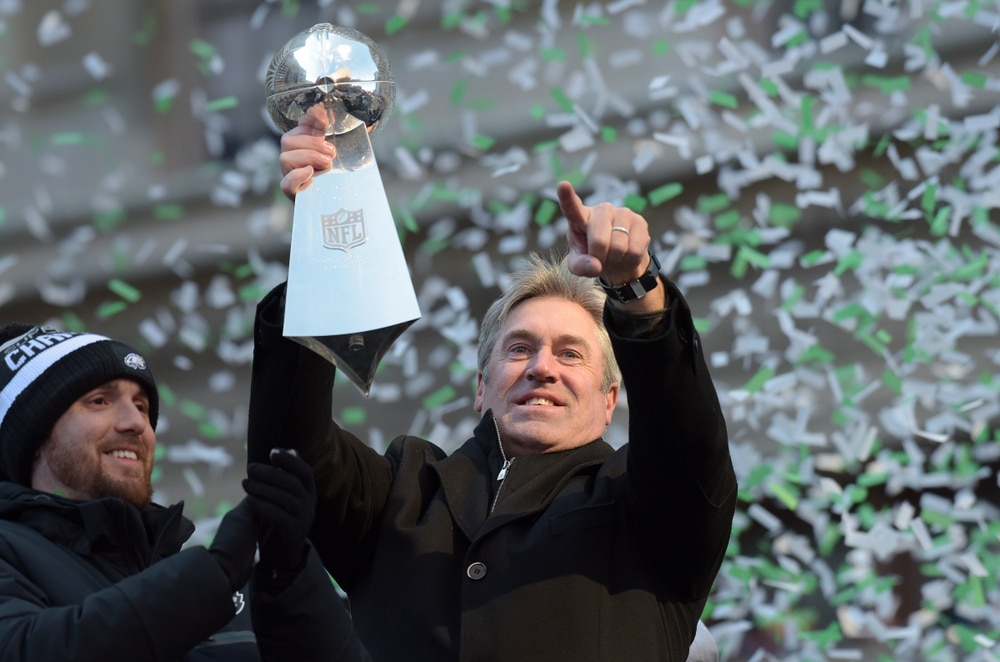 Kansas City Chiefs come into this on the back of a trip to Germany where they beat the Miami Dolphins 21-14 and will be fresh having had a bye week. At home, the Kansas City Chiefs are so tough to beat with Patrick Mahomes running the game from quarter back and with Travis Kelce looking back to his best at Tight End, Mahomes has his number one target ready.
Running back wise, the Chiefs have a number of talented stars who can both run with the ball and also receive the ball from a play action pass. Pacheco has been a crucial player for the Chiefs in moving the ball down field and McKinnon is becoming a reliable receiver for Mahomes.
What the Eagles have to be careful of is Mahomes rushing with the ball. As well as his amazing arm, Mahomes has a dual threat which makes it very difficult to defend. However, if there is one defence that is ready to stop Mahomes it is Philadelhpia.
Philadelphia Eagles have the best record in the entire NFL right now with 8 wins and 1 loss and know that this is a crucial game to show they can beat the Chiefs, who they could once again be pitted against in the Super Bowl next February.
Jalen Hurts is having a great season and his team just gel on both sides of the ball. Defensively, they are strong albeit are still conceding an average of close to 20 points a game and this will need to improve if they are to make it to back to back Super Bowls.
It's the offense that is winning games for Philadelhpia as with Jalen Hurts at quarterback, he has so many weapons in offense to hurt defences. Scoring 28,38 and 31 in their last three games shows the quality of the team with the ball.
D'Andre Swift is playing superb at running back and taking care of the football as well as gaining vital yards. A. J Bown and DeVonte Smith are superb wide receivers and Hurts is managing to find them down field regularly and with Goedert at Tight End, you have one of the most powerful men to receive the ball.
This promises to be an absolute classic and could well be a repeat of what we will see in February 2024 in Super Bowl.
Money Line
| | |
| --- | --- |
| Philadelphia Eagles | 5/4 Bet365 |
| Kansas City Chiefs | 4/6 888Sport |
| Eagles to win by 1-6 points | 7/2 Bet365 |
More bookmakers with great football betting offers
Punters.pub Best Bet
Some could say the best two quarterbacks in the NFL right now are set to face off in what is set to be one NFL game not to miss.
For UK viewers it's a 1.15am start, but in the US it's prime time Monday night football.
Patrick Mahomes and Jalen Hurts are both outstanding players who can run well and also pass which makes it so tough for defences. They take care of the ball well and have great talent in their offensive line up.