Betting on sporting events where one team is significantly stronger than the other can be quite boring. Such games usually end in favour of the superior team and bookies offer slightly lower odds for such results. That's why handicap betting is fast becoming a popular concept among punters globally.
If you're unaware of how handicap betting works, this article outlines the betting system as well as the common types that exist today.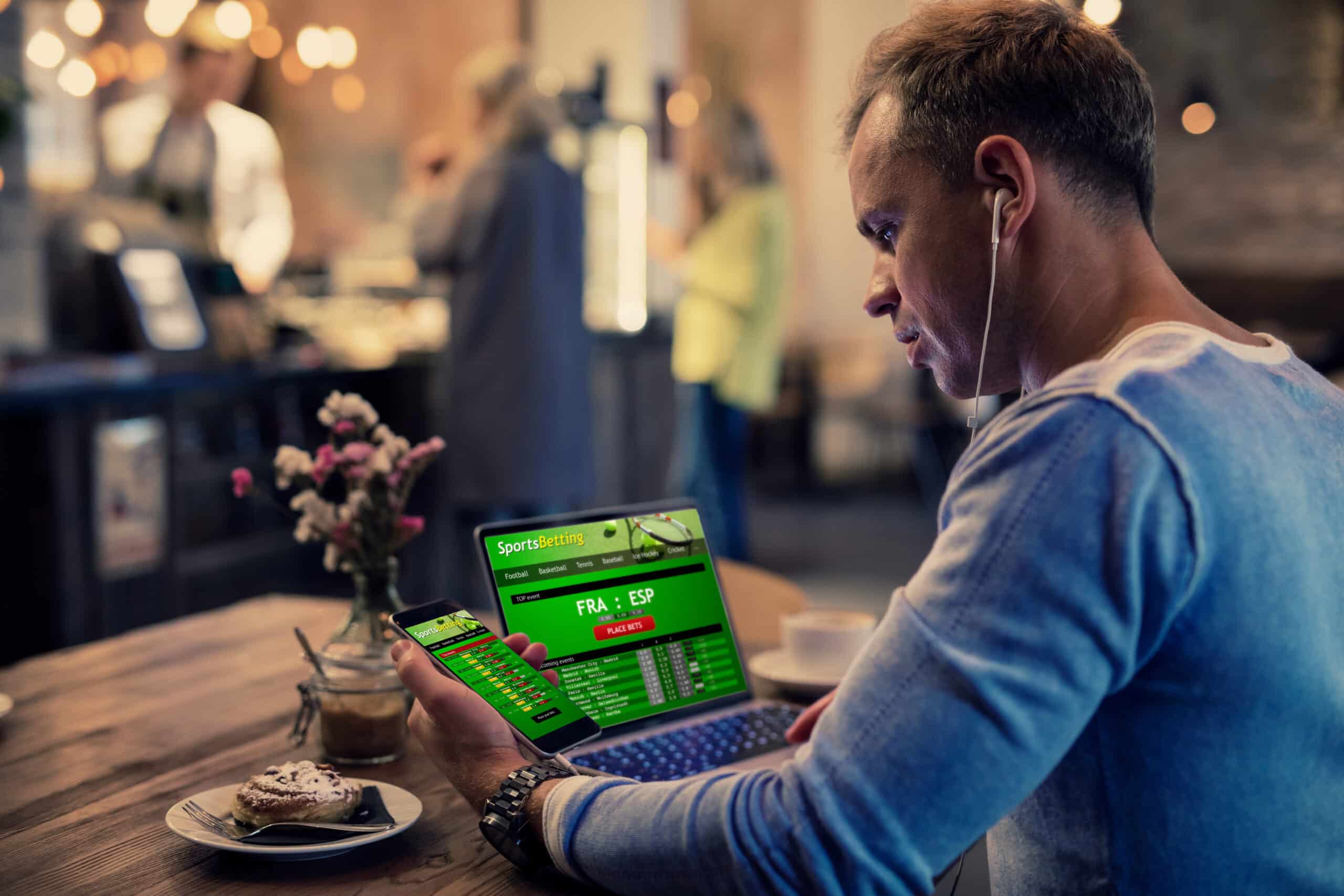 What is Handicap Betting?
Generally, a handicap means a limitation or constraint. In the same way, handicap betting relates to giving one team a disadvantage in order to make the game appear evenly matched. This form of betting is also known as point betting or line betting. It applies to football, basketball, tennis, rugby and other sports where teams or players score points to win.
When applying handicap betting, bookmakers either give a goal or point to the perceived weak team or subtracts the same value from the stronger team. The stronger team must outscore their handicap to make bettors who bet on them win.
Handicap bets only apply to a market selection you stake on. So, for example, if you are betting on a team to win by more than two goals, a two-goal handicap advantage is added to the inferior team. This advantage is virtual and will not necessarily impact the game's real outcome.
How Does Handicap Betting Work?
Regardless of the variant, handicap betting is fundamentally the same idea everywhere. This betting system is applicable in circumstances where there are varied odds on the teams in a game. So, the bookmaker gives the underdogs some advantage or adds some disadvantage to the winning chances of the bigger team.
As a case in point, in a match between Nottingham Forest and Manchester City, the bookmaker can apply a handicap. With a handicap of 1.5 in favour of the weaker team, the bet will be presented as Nottingham Forest (1.5) v. Manchester City (-1.5). This means that Nottingham Forest begins the match with a 1.5-goal advantage.
If you place a bet on Manchester City to win, they must score at least two goals over Nottingham Forest. And if you bet on the weaker team, you'll win your wager if they win the match, draw or concede only one goal.
Types of Handicap Betting
There are several variants of handicap betting at bookmakers, with each one having unique rules on how the betting system operates. Here's a comprehensive outline of the four most common types with practical examples.
No Draw Handicap Betting
As the name implies, the no-draw handicap makes the game more exciting by ensuring that there must be a guaranteed winner on the wager. This variant is mostly applied in football or other goal-scoring sports and uses decimals to designate the handicap.
For example, in a match between India and England, the no-draw handicap can place India ahead by 0.5 goals. If the match ends in a 1-1 draw, the handicap results will essentially be India 1.5 and England 1. So, you will win your bet on India but lose on your bets for an England win or for both teams to draw.
Asian Handicap
The Asian handicap variant is arguably the most common type of this betting system. It works perfectly for football bettors and closely resembles the no-draw handicap. However, in this case, there are whole numbers and decimal handicaps. If, after the handicap, the result is a draw, players will get their stake back.
Examples of Asian Handicap
You have several options when following this variant of spread betting. Punters can either place a single Asian handicap or split their handicap bets. The single bet works in the same way as other variants. However, with the split system, you divide your bet across two handicaps. If your stake wins one of the handicaps, you have a half win or a full win if both results are favourable.
Below are some examples of Asian handicaps:
Handicap 0.5: You win here only when your team wins or draws on a positive handicap.
Handicap 0: A draw here leads to a refund of your stake.
Handicap 1: If your team wins or loses by a goal difference, there is a stake refund.
Handicap 1.25: This handicap has a similar outcome to the 0.75 handicap
Handicap 2.0: You get a stake refund if your team wins or loses by a two-goal difference.
Handicap League Betting
Handicaps could also be declared across leagues. Handicap League betting allows you to bet on a team throughout the season. The favourites to win the league are given zero advantage or scratch. Weak teams are given virtual benefits depending on how they stack up to others across all matches.
Unlike in the regular handicap, here, you need to apply the handicaps to all the teams on different match days of the season. The final league table will determine if your bet was successful or not.
European Handicap
The European handicap has only whole number values. Unlike the Asian or no-draw handicap bet systems, when there is a draw in the outcome of the handicap, you lose your bet. In a game between Roma and Cremonese where the latter team enjoys a +1 handicap, they must win their bet or draw for you to win.
However, if Roma wins by at least one goal, the outcome becomes Roma 1 Cremonese 1. Betting on either team to win leads to a lost bet. On the other hand, the European Handicap allows you to bet on the teams to draw the handicap. If that happens with a Cremonese +1 handicap, you'll only win if Roma wins by one goal.
Final Thoughts on handicap Betting
It is important to note that in handicap betting, the stake is always on the margin of victory or the potential of a draw outcome. That said, handicap betting adds a much-needed twist to sports betting. Unlike regular betting systems where differently placed teams return low odds for the strong side, handicap betting evens out the stakes. Now that you know how the system works, you can place bets with the technique and improve your chances of winning on point- or goal-based games.
Best betting sites December 2023