The world of sports betting is highly competitive, so sports betting operators are always looking for ways to gain an edge on their rivals, and to get new customers in.
One of the ways they both attract and retain punters is through bonuses such as the Early Payout offer. This is a relatively new form of betting promotion, offered by at least two of the UK's best known bookmakers. Essentially, it offers punters a return on their bet before the event they have wagered on is complete. Not surprisingly, these offers have proven extremely popular with sports bettors. Read on to get a complete overview of Early Payout deals, including how they work, and a list of the best such offers on the market right now.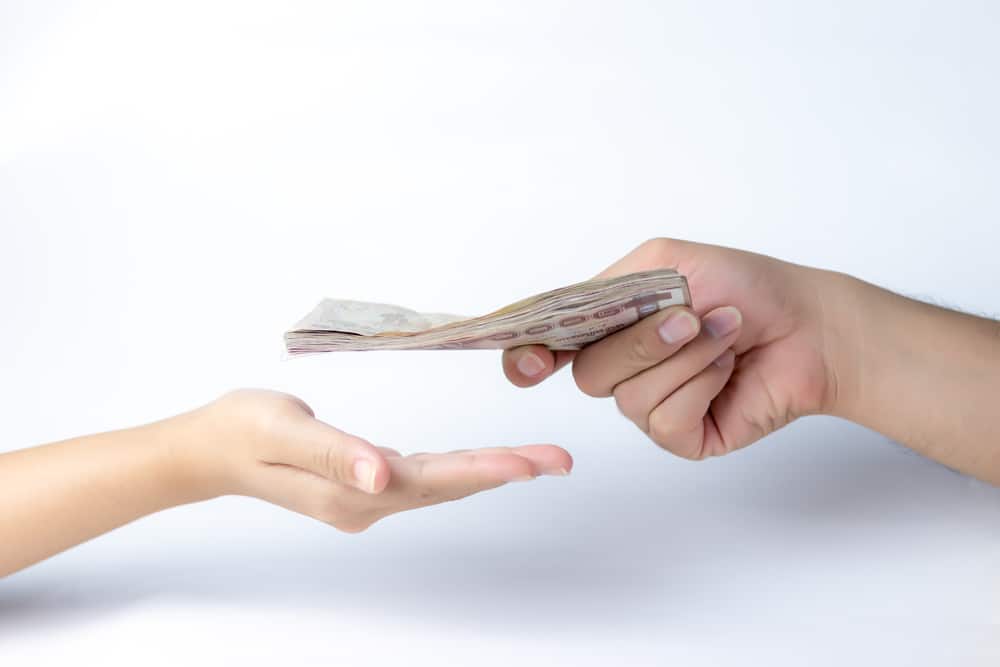 Early Payout Offers
The basic principles of the Early Payout offer remain the same across the industry. As with all promotions though, each bookmaker is free to put their own spin on the concept, as well as their own terms and conditions. To give you an example, let's check Bet365 Early Payout promotions:
Bet365 Early Payout
The Bet365 Early Payout Offer is called 'Two Goals Ahead'. As the name indicates, this promotion offers to pay out your winnings on a football selection if the team you have bet on goes two goals ahead during the match. This offer applies to all full-time pre-match bets placed on every major football competition, including:
English Premier League
English Championship
English FA Cup
English Football League Cup
Champions League Group Matches
Europa League Group Matches
Italian Serie A
German Bundesliga
Spanish Primera Liga
The promotion also applies to accumulator bets, so if the team you have included in an acca goes two goals up, that will be counted as a winning leg, regardless of the final result of the match. The deal is available to new and eligible customers, but does not apply to markets that offer Enhanced Odds.

What Does Early Payout Mean?
Early Payout offers are relatively rare, so even experienced punters may not be familiar with them. The principle of paying out early on bets is one that bookmakers sometimes employ as a marketing strategy. For instance, if one team is running away with the Premier League, enjoying a double-digit lead going into March, some bookmakers pay out all bets on that team in the Outright markets. This is done partly as a way to gain publicity for themselves, as these payouts are often picked up on by the national press.
By extending this principle to a wider range of bets, and making it a formal offer to all punters, bookmakers are aiming to build their reputation and attract new customers. For punters, particularly those who have been considering signing up with a particular sports betting site, Early Payout betting offers rate as a much more attractive offer than the traditional Welcome Bonus, which often comes with a long list of terms and conditions.
How Does Early Payout Work?
As with many sports betting offers and promotions, the easiest way to see exactly how these deals work is to look at an example. Let's say you have decided to take up an Early Payout offer that a bookmaker is offering to new customers. This is the process you would follow:
Register a new account
Choose your preferred banking method
Make your first deposit (this may also entitle you to a deposit match bonus, depending on the bookmaker, although terms and conditions will apply)
Choose a market that is eligible for an Early Payout deal, such as a Premier League game between Manchester United and Burnley
Bet on Manchester United to win the game in the pre-match market (note: bets made once the match has kicked off will not be eligible for Early Payout)
If Manchester United go two goals up at any point, your bet will be settled as a winner, and you will receive the full return (your original stake plus the winnings from the bet)
Your payout is then unaffected whatever the final outcome of the game
As you can see, Early Payout offers are relatively simple to use and to understand, which is why they are increasingly popular with football punters.
Which Sports Offer Early Payouts?
Currently the Early Payout Offer is not as common as some other sportsbook promotions, and Bet365 and Paddy Power remain the only two bookmakers that make these offers available regularly. Bookmakers such as Betway have previously offered Early Payouts though, and – given their popularity – we can be sure that the Early Payout Offer will be offered by others in future.
It's also worth noting that Early Payout Offers are sometimes linked to particular events, such as the Champions League final or the NFL Super Bowl, as these are opportunities for bookmakers to attract new customers. Regardless of the specific matchup, the details of how these offers work will vary considerably according to the sport involved.
Football
Early Payout on football is the most common form of this promotion, and operates in a simple way. Given that football is a relatively low-scoring sport, setting these offers at two goals provides a good balance, and gives punters opportunities to cash in.
For instance, if you are betting on the favourite in a football match, you can benefit from the Early Payout if the team show their supremacy by going two up at any time. Alternatively, teams that have a record of starting games strongly can be a good Early Payout bet, as it doesn't matter if they then go on to lose or draw.
See all football betting sites>>
Basketball
It is rarer to come across an Early Payout Offer in the sport of basketball, but such offers have existed in the past. In basketball it is common for teams to build up big leads before being overhauled by their opponents, so if the Early Payout Offer was based on, say one team having a 15 or 20 point lead, punters could certainly profit by identifying teams that start well but fade later.
See all basketball betting sites>>
American Football
American Football is a high-scoring but volatile game, in which significant points swings can occur quickly, making it an intriguing vehicle for Early Payout Offers. Such promotions based on the most popular American Football tournament, the NFL, are much rarer than they are for football. That said, Bet365 usually provide an NFL Early Payout Offer each season, which counts your Match Result singles as winners if your chosen team goes 17 points up at any point.
Rugby
Early Payout rugby offers could also have some advantages for punters, particularly in some of the early Rugby Union World Cup games. These matches – which pitch minor rugby nations against heavyweights – often feature huge scores, and an Early Payout Offer enables punters to claim their winnings early on in the game. Again, Bet365 come up trumps in this area, having paid out for 15 point leads as recently as the 2019 World Cup.
Pros and Cons of Early Payout Offers
As with all bookmaker promotions, Early Payout Offers have their good and bad points. You can check out both the pros and cons of this type of deal below.
Why Do Bookies Offer Early Payouts?
At first glance, the Early Payout Offer may seem like an unlikely promotion for bookmakers to make available. It effectively enables punters to benefit from some of the advantages of in-play betting – that is, being able to 'cash out' before the game is over – yet makes this available at pre-match odds, potentially tilting the advantage in favour of the punter. So, why would they do this?
The reality is that modern bookmakers, particularly the high-profile operators, don't run their business in the old-fashioned way. Go back decades and bookmaking was all about shrewd odds compilers doing battle with punters, but increasingly, bookmakers have started to use automated means of compiling their odds, and have shifted their efforts to attracting customers with strong offers.
Put simply, bookmakers are confident that most customers will be losers in the long-term, so they are happy to do all they can to attract as many new punters as possible, even if that means running promotions that are advantageous to the customer. The same principle is behind those attractive looking each-way offers on major golf tournaments, in which bookmakers commit to paying out on each way bets down to sixth, seventh or eighth place. They are happy to take a short-term hit to attract more punters.
This doesn't mean we can't take advantage of such opportunities when they come along, however, and shrewd punters should certainly be able to benefit from these Early Payout Offers.
We mentioned earlier that the Early Payout Offer has some aspects in common with the Cash Out promotions that you see from time to time with modern bookmakers. Yet although there are points of similarity, the two types of offer are significantly different.
Early Payout Offers are fixed around a certain eventuality, such as a football team taking a two-goal lead, whereas Cash Out deals can be applied at any point in a game. With a Cash Out deal, you can also simply cut your losses on a pre-match bet that is losing by taking the Cash Out option before the game is over, but this is not possible with Early Payout Offers.
The Early Payout Offer is straightforward and punters know exactly what they stand to win or lose, while Cash Out figures are dependent on the calculations made by the bookmaker, and will fluctuate throughout a game, sometimes even after the Cash Out option is taken. Finally, Cash Out promotions tend to be regular features across many sports and markets, while Early Payout offers are rarer and more focused promotions.
Tips for Early Payout Offers
Here are some top tips to help you further in this regard.
Always read the small print – Early Payout Offers tend to be more punter-friendly than many bookmaker offers. It is vital to understand all of the rules associated with a promotion before you sign up for it though, to be sure of exactly what you're getting into
Selections first, promotions second – It is important when considering all bookmaker promotions to focus on getting your selection right, before checking what promotions are available. Don't be tempted to wager on a market you would not otherwise bet on simply because it offers Early Payout
Focus on fast starters – Some football teams will race out of the blocks and establish an early lead, while others will make a cautious start and hope that their superior fitness or tactics will pay off later. If you can find a game in which a fast-starting team is taking on a slow starter, this could be an ideal market to target with an Early Payout offer
Shop around – This is one of the key principles of betting, but it applies to promotions as well as betting markets. If you like the look of an Early Payout offer with one bookmaker, take a few minutes to check out their rivals to see if there are even more attractive offers available there. A little extra time taken here can really pay dividends
Final Thoughts
Bookmakers provide a wide variety of betting promotions, deals and offers, all designed to attract and retain customers. The Early Payout Offer, although relatively rare, is one of the most punter-friendly of these promotions. It has some similarities to the Cash Out deals that many bookmakers offer, but it is simpler to use and can be a good way to boost your sports betting. Because of their rarity, you should certainly make a note whenever you do come across an Early Payout deal, and attempt to use it to your advantage if at all possible.