Bitcoin may have only been introduced back in 2009, however this does not mean that the cryptocurrency has not made a significant impact upon how online payments are made, with a number of Bitcoin betting sites now being available to punters too.
Bitcoin works using a decentralised digital currency, in the absence of any bank or administrator, allowing transactions to be made on its peer-to-peer network instead. It is now estimated that there are around 6 million unique Bitcoin users, meaning that it comes as little surprise that betting sites that accept Bitcoin are increasing.
The main advantages of using this form of payment are the fact that a Bitcoin payment cannot be declined, payments are processed quickly and transactions are hugely secure. This page will take a detailed look at Bitcoin bookmakers, including how punters can use this new form of payment. Let's start by looking at the current list of bookmakers that accept Bitcoin.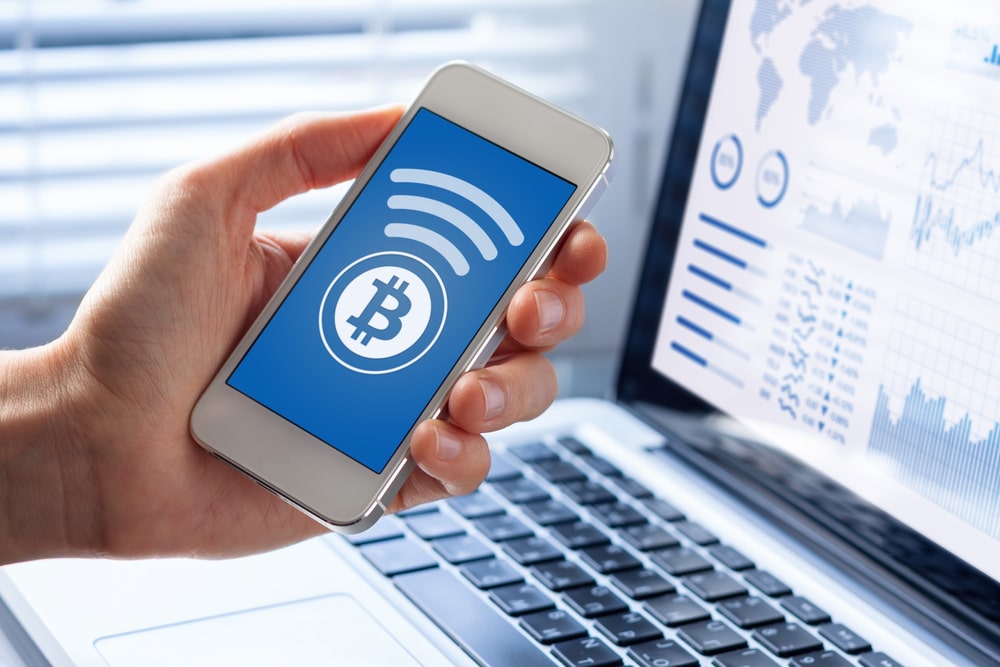 What are the best betting sites that accept Bitcoin?
While the number of bookmakers that accept Bitcoin is growing, it cannot be said that all betting sites offer this form of payment at present. As a result, the following are among the most popular betting sites that accept Bitcoin, with each differing slightly when it comes to speed and limits.
888Sport
Bitcoin via Skrill offers customers at 888Sport an alternative to the traditional payment methods, however this option is only available for deposits, with withdrawals being unavailable. Deposits made via this method take a maximum of 10 minutes, however it is worth noting that they will not qualify for the 888Sport welcome bonus.
Bet365 Sport
When it comes to Bet365 Bitcoin options, customers can only deposit using the cryptocurrency through Neteller. Transactions again take just a matter of minutes to complete, however withdrawals are once again unavailable using this method. With their vast array of sports markets and competitive odds, depositing using Bitcoin is just another factor behind the success of Bet365.
What are the benefits and limitations of using Bitcoin for gambling?
When it comes to using Bitcoin gambling sites, the following are the main benefits and limitations:
Benefits:
Quick – Payments made using Bitcoin are some of the fastest on the web today, due to the fact that no authorisation is required from a central bank.
Fees – A fee of between 0-2% will be charged to those looking to process withdrawals using Bitcoin accounts, which is low compared to some other payment methods today.
Privacy – With no bank or card information being required by bookmakers, Bitcoin is perfect for punters wishing to remain private when operating online.
Potential – Those with the time and knowledge are able to use Bitcoin to their advantage are able to sell their Bitcoin for added value, which over the long-term can make a significant difference.
Limitations:
Bookmakers – Betting sites that accept Bitcoin are still limited, however the use of cryptocurrency could mean that this changes in the near future.
Time – Using Bitcoin certainly takes some getting used to, which can mean that punters focus on this, rather than placing winning bets.
How do I deposit & withdraw using Bitcoin?
For sites where Bitcoin is available, the process for depositing and withdrawing is relatively similar across the board. Using 22Bet as an example, the following steps must be taken in order to deposit using Bitcoin:
Enter the bookmaker site via desktop or mobile.
Log in to your sportsbook account.
Select the "Deposit" option.
Select Bitcoin as your preferred method of depositing.
Enter the amount in which you wish to deposit.
Link your Bitcoin wallet using the relevant QR code.
Confirm your decision to deposit Bitcoin.
Meanwhile, the steps needed to process a withdrawal on Bitcoin gambling sites is likely to be very similar:
Enter the website of your bookmaker.
Log in to your account.
Click or tap on the "Withdraw" tab.
Select Bitcoin as your preferred method withdrawing funds.
Enter the amount in which you wish to withdraw.
A transaction ID will appear, along with the exchange rate and a blank space for the Bitcoin address.
Log in to your Bitcoin account and copy the relevant address into the relevant area.
Check that all information is correct and click "Confirm".
Are there any fees for using Bitcoin on betting sites?
The subject of fees when it comes to Bitcoin remains inconclusive in many areas, due to the fact that a scaling system is used in order to determine how much transactions will cost punters. However, it is generally understood that deposits and withdrawals made on betting sites that use Bitcoin will be processed free of charge. Bitcoin transactions are often complete within just 10 minutes, however the fluctuating value of Bitcoin can cause confusion, with the crypto market as a whole having a major impact on this.
Is Bitcoin a safe option for sports betting?
The fact that transactions do not have to be authorised by any third party or centralised bank ensures that Bitcoin is one of the safest methods of processing payments online today. However, punters must still ensure that they keep their Bitcoin account details secure at all times, whilst only buying Bitcoin from regulated exchangers.
History of Bitcoin in online betting
Bitcoin was set up by an unknown individual back in 2009, with the cryptocurrency now being available to send between users across the globe. Unlike traditional transactions, payments via Bitcoin are verified by network nodes, before being recorded on a public distributed ledger, known as a Blockchain. Betting sites that accept Bitcoin have only started to appear in recent years, with criticism regarding illegal transactions still putting off some bookmakers.
Bitcoin betting sites conclusion
Despite still being in its infancy as a method of payment on betting sites, Bitcoin is seemingly not going anywhere, meaning that the number of bookmakers offering it is only set to grow. Bitcoin offers one of the quickest methods of depositing and withdrawing funds online today, while it is also hugely secure. Those in the know or with the time to do their homework should certainly consider using Bitcoin, with the potential rewards being great.
Related articles